See why CloudBlue is a Representative Vendor in Gartner® Market Guide for Marketplace Operation Applications
View the Report
What is reseller management?
Reseller management is the concept of managing the relationship and organizing all the technology tools, business processes, and sales enablement assets and training with indirect sellers. The support and processes often include elements of provisioning, billing, onboarding, customer support, and managing licenses. In any go-to-market strategy, channel sales are vital for maximizing growth thanks to their impact on revenue.
Contents
What are resellers?
Resellers are partners of companies or individuals reselling the provider's services, products, or bundles to their customers. Every company that sits between a provider and a customer is a reseller, with the relationship being controlled by a reseller subscription or partnership – which is an agreement on how they will do business.
By building networks of resellers, a company can solidify their control over many market segments that would otherwise be out of their reach. Specifically, reseller accounts can be used for the international distribution of cloud products that follow country-specific regulations.
Why Should You Build a Reseller Network?
Reseller networks are vital in reaching new audiences for a provider to sell their products and services. The reseller partner brings sales expertise and a proven track record. Reseller networks are a key part of any go-to-market strategy, for the following reasons:
Access quality sales teams
Drive product related customer loyalty
Increase geographic reach
Grow the network of clients
Improve brand recognition
What is a Reseller Partnership?
Reseller partnerships are a type of indirect channel sales. This means a partner, or a third party, sits between the provider and the customer, making sales for the provider. This is partnership is vital as it offers the provider of the services or products an external sales specific organization to grow revenue.
There are two main types of resellers – traditional and value added. Value added resellers (VARs) sell a vendor's product and then add on their own products or services, such as consulting, training, management, implementation – creating their own value (and extra revenue) in the form of a bundle. There are higher margins for value added resellers, but also more complexity in their operations.
Traditional resellers are again a partner or third party that sells products or services for the provider, however, they modify and add less extras for the end customer. In general, margins for traditional resellers are lower, however, their operational model is less complex.
How are reseller partnerships incentivized?
The main way resellers are compensated / incentivized is with a portion of the sale of the product or service. Here are some further ways of incentivizing channel partners:
Percentage of sales
Improved account services
Discounted products
Premium page listings
Exclusive rights
Why is reseller management automation important?
Automation is important for providers and resellers due to the number of processes they both need to control, and for the scalability of the partnership.
These relationships often span multiple territories, currencies, languages, cloud services, and so on. Streamlined and automated management is essential in keeping efficiency at a high level.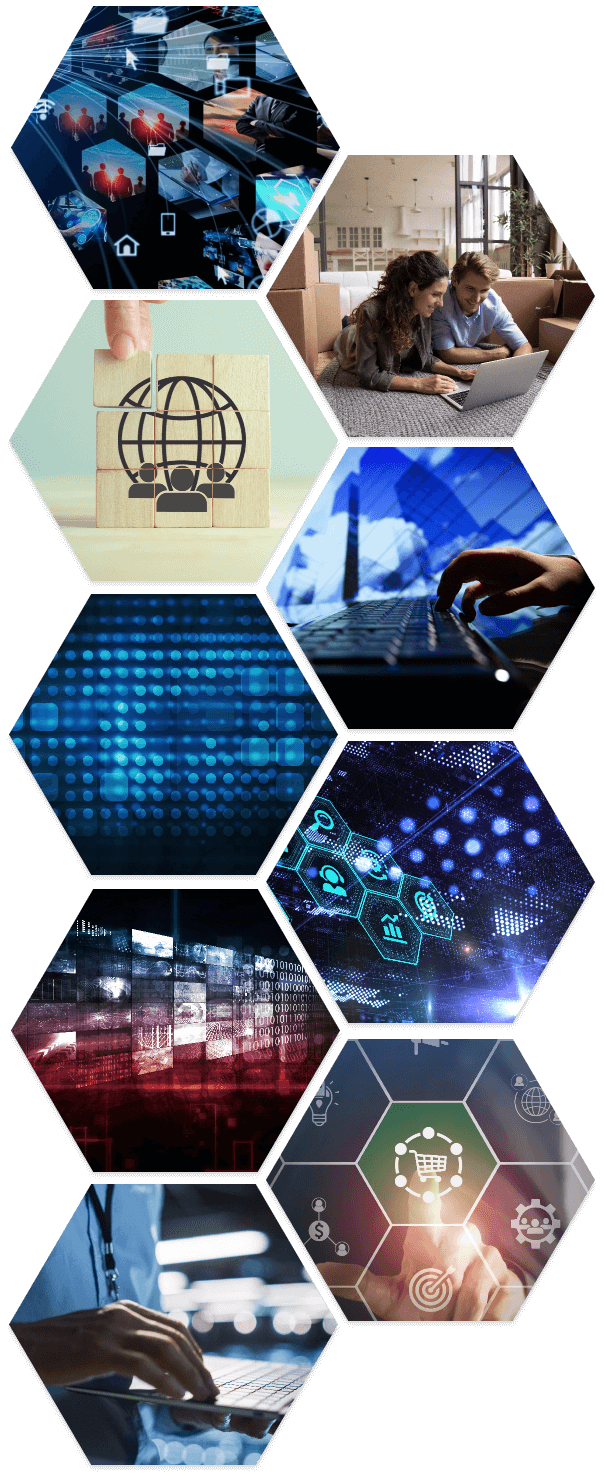 What is reseller management software?
Reseller management software will generally allow reseller staff members to create new users, define payment methods for future payments, select currencies for customer billing, and track financial activities.
The reseller management software calculates the reseller's cost at all levels, based on the end-customer price and sales margins configured in the system. A reseller should be able to view all charges applied to a specific account within a specified period, as well as the costs incurred by both parties.
The software might include a reseller marketplace, controlled by the vendor company, which is a digital product catalog to sell products, services or bundles directly to the end-customers or reseller partners. The services reseller management software have often include backup and disaster recovery, business applications, cloud enablement, communications and collaboration, digital marketing, infrastructure, and security.
Having a properly configured reseller environment will allow for automation and streamlining of the onboarding process.
What are some features and functionalities of reseller management software?
Reseller management software should allow the provider to control the onboarding and the management of resellers, from any geography and in any language needed. The software should also provide a full overview of business performance, from invoices to subscriptions, taxation, and local pricing.
The software should also allow for communication between the provider and the reseller, in terms of push notifications or newsletters, which can also be used to communicate with end customers. Order and promotion management is another vital functionality, allowing businesses to scale up operations and control margins, and revenue.
It should also help with monitoring and automating any IT service sold, and if the service is charged on a usage-based billing contract, the software will help to increase revenue, and of course, reduce churn.
What are some common pros and cons of a Reseller Partnership?
The Vendor / Provider Pros
---
Faster revenue and company growth when compared with direct sales
Reduce talent acquisition costs (hiring, training, retention) of sales and marketing teams
Reduce customer acquisition costs by using external resources
Easier entry into new markets and geographies
Diversification of revenue sources
Reseller Pros
---
More control if company has exclusive sole distributor rights
Ability to rapidly scale sales and marketing efforts and results
Grow brand reputation by working with well-known partners
Revenue built off the back of company expertise (sales)
Potential to grow the partnership with the provider, improving revenue and the brand
Vendor / Provider Cons
---
Bringing resellers up-to-speed in terms of education, training, onboarding, and communication can be time consuming and expensive
Loss of control over brand standards – customer experience will be managed by a third-party
The need to properly build out internal processes for sales and after care can be difficult and confusing if your organization currently works without these processes
Distance from customer means more distance from their feedback and challenges
Reseller Cons
---
Distance from customer means more distance from their feedback and challenges
General lack of pricing flexibility
Hard to deal with product limitations as the reseller does not have the ability to change the provider's product
Ready to learn more about reseller management?
CloudBlue is a powerful XaaS platform that will help you grow revenue. Here are some resources for more information:
CloudBlue, an Ingram Micro Business uses Cookies to improve the usability of our site. By continuing to use this site and/or log-in you are accepting the use of these cookies. For more information, visit our
Privacy Policy
I ACCEPT