Forrester recognizes CloudBlue as a leader in the New Wave: Marketplace Development Platforms report
Download the report

Industry: Telecommunications
Operating Countries: 12
"The key benefit for us is that the platform provides the capability to customize almost everything"
Alexis Eduardo Hostos Gonzales,
Head of Segments & Markets, Telefónica, Telefónica Tech
How did Telefónica Tech implement a successful marketplace strategy with CloudBlue?
To keep up with market and customer demand, Telefónica Tech knew it needed to sell digital services and subscriptions at scale. To ensure success, they would have to implement a successful marketplace strategy. That meant becoming digital in secure way, by providing the best, and most essential digital offerings, quickly and easily.
In a move which represented the biggest business change across the entire Telefónica organization to date, Telefónica Tech completely redesigned their as-a-service offering for SMEs. They also created and launched their best security suite to date ('Tu Empresa Segura'). For such a large-scale transformation, they chose to partner with CloudBlue to build their marketplace, enable the development of their ecosystem and deliver a complete solution to end customers.
Expansion
Telefónica Tech no operates in more than 10 countries, executing its marketplace strategy through CloudBlues
Flexibility
Through the CloudBlue platform, Telefónica Tech can now adapt their solution to size of customers, combining bundles with add-ons like single sign on & Microsoft 365
Migration
Through CloudBlue, Telefónica Tech has been able to migrate +400k Microsoft Users from Hosted Exchange to Office 365
Simplicity
With CloudBlue, Telefónica Tech can now offer one single bill for customers, instead of having them deal with different vendors, for software, services, and licenses
Solution
Telefónica Tech approached this huge opportunity in the XaaS economy by dramatically simplifying processes and developing a marketplace strategy which focused on building a robust brand identity. They now bundle and sell their own services together with partners' services to accelerate their growth in the SME market. This brings more value to their customers, allows them to listen to customers, and essentially helps the company to become a one-stop-shop for end users.
Telefónica Tech powers its marketplace through CloudBlue, which is critical for the development of an ecosystem and digitizes the customer journey across the whole process. Because digital marketplaces scale much faster and much bigger than traditional e-commerce, the company used their CloudBlue marketplace ecosystem to standardize their digital portfolio globally and offer self-service capabilities.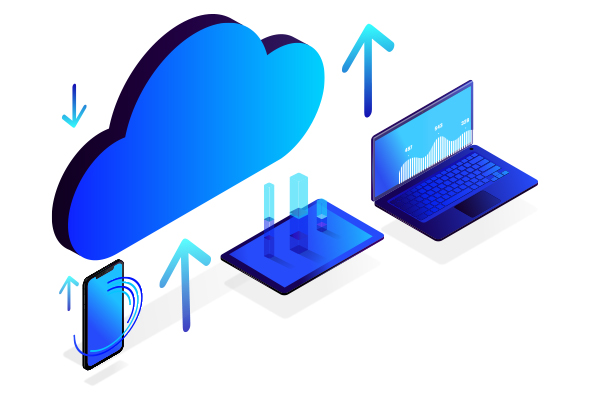 Telefónica Tech now operates in more than 10 countries executing its marketplace strategy through CloudBlue. It has broadened its cloud services offering by leveraging CloudBlue Connect and has enhanced the 'stickiness' of Telefónica's SMB customer offering.
By improving their customers' digital experience and offering tailored XaaS bundles, they have improved their relationship with customers and created a clear brand identity as a one-stop-shop for end customers. This has increased Telefónica's sales and share of wallet.
Fully Automated
With CloudBlue, the company was able to connect their systems to achieve fully automated processes.
Digital Portfolio Expansion
Through the CloudBlue platform, they can enable 3rd party vendors to expand the Telefónica Tech digital portfolio.
Superior Customer Experience
Telefónica Tech has been able to improve brand reputation by providing a superior digital customer experience, powered by CloudBlue technology.
Downloads
Download the full customer success story or the single page executive summary. Discover what it means to power your business with CloudBlue.
We're here to help.
Talk to a CloudBlue expert today.
CloudBlue, an Ingram Micro Business uses Cookies to improve the usability of our site. By continuing to use this site and/or log-in you are accepting the use of these cookies. For more information, visit our
Privacy Policy
I ACCEPT