"For us, it's revolutionary. We are able to deliver offerings as needed on demand. That's key for our marketplace growth."
Dirk Müller Niesser
General Manager, Bechtle
How did Bechtle accelerate product release and time to revenue with CloudBlue?
As an operator of over 80 IT system houses responsible for meeting the product needs of more than 70,000 customers, Bechtle needed to detangle development complexity and shorten product release cycles significantly.
Bechtle saw the strength in offering bundled solutions on its marketplace, but this required automated back-end integrations to support the fulfillment of these subscriptions.
In addition, growing its solution catalog manually was driving costs up, and the negotiation efforts required to add new vendors were cumbersome, slow, and resource-intensive. Bechtle needed a way to effectively integrate and manage products from 1000+ vendors on its marketplace.
Speed
CloudBlue's product catalog offered instant access to hundreds of SaaS and IaaS vendors with ready-to-use connectors
Automation
Bechtle has automated product fulfillment and billing for its customers – one bill per month, whatever the bundle
Productivity
With one interface and one API, Bechtle slashed development time to boost the productivity of its marketplace
Lower costs
Bechtle has eliminated the need to manually source and integrate new vendors
Solution
Bechtle decided to partner with CloudBlue to expand its product catalog quickly and manage every connection from a single interface. With CloudBlue, Bechtle could immediately expand its SaaS & IaaS catalog by leveraging integrations from over 200 vendors and automate an infinite number of unique billing models.
With this new layer of functionality, Bechtle could maintain the high standards it's known for and offer its customers ultimate freedom of choice. From this point forward, Bechtle was able to accelerate catalog expansion and generate new data sources from its products and services through a single touchpoint without compromising the sustainability of its existing business practices.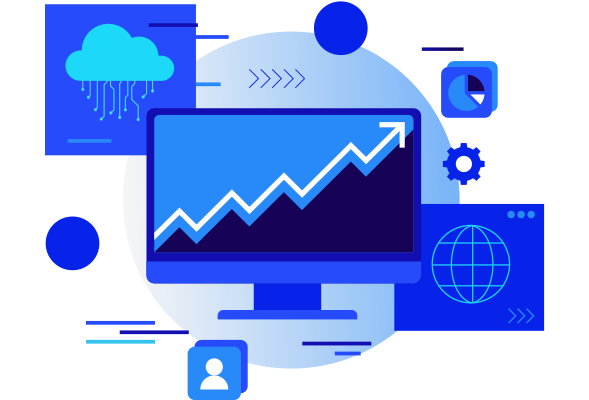 Since partnering with CloudBlue, Bechtle has been able to offer more solutions from numerous vendors without increasing costs, complexity, or time to revenue. Using CloudBlue, Bechtle was able to offer customized solutions at more competitive prices. In addition, Bechtle eased the process of vendor management through a single API infrastructure.
With new access to massive amounts of data on a single platform and a simplified interface, Bechtle empowered its company to focus on customer-centric operations, boosting trust and loyalty as a result.
A centralized platform
enabled Bechtle to monitor operations and customer behavior to tool its sales teams with the right data.
Multi-cloud solutions
allow Bechtle to offer tailored bundles, delivered smoothly. As a result, Bechtle can be much more flexible in dealing with customer requests.
Shortening development times and reducing marketplace integration costs
For Bechtle, it was business-critical to improve customer retention with high service standards.
Testimonials
Dirk Müller Niesser
General Manager, Bechtle
Downloads
Download the full customer success story or the single page executive summary. Discover what it means to power your business with CloudBlue.
Bechtle Success Story Part 2: Growing a cloud solutions portfolio
We're here to help.
Talk to a CloudBlue expert today.