See why CloudBlue is a Representative Vendor in Gartner® Market Guide for Marketplace Operation Applications
View the Report
What is an ecosystem orchestration platform?
An ecosystem orchestration platform (EOP) is a digital platform that makes ecosystems easier to create and manage. An EOP provides a centralized platform for ecosystem participants to collaborate and share resources. The platform helps ecosystem managers track and analyze ecosystem performance, understand which areas need improvement, and make enhancements. 
EOPs support ecosystem management by providing a range of features. These capabilities can include tools for collaboration, data analytics, and ecosystem governance. EOPs have applications in many fields, such as healthcare, finance, and technology. The platforms are particularly useful in fields where innovation and collaboration are key drivers of success. 
Contents
What is ecosystem orchestration?
Ecosystem orchestration is the process of managing and coordinating the interactions and relationships among various parts of an ecosystem.
By orchestrating the ecosystem, the different players can work together more effectively. They do this by sharing knowledge and resources and innovating in ways that benefit the whole ecosystem. Ecosystem orchestration can lead to better outcomes, such as improved sustainability and increased economic growth.
What is an orchestration platform?
An orchestration platform is a tool that helps people automate and manage complex tasks across multiple computer systems and applications. It acts as a central hub that can connect different programs, services, and data sources. An orchestration platform typically includes features like automated workflows and service arrangements. It makes it easier for people to control and streamline their work processes, saving time and effort.
Workato provides an orchestration platform that allows businesses to connect and automate workflows across different systems, applications, and data sources. The platform allows users to collaborate across multiple departments and a variety of systems. Workato can be used to automate tasks such as data entry, file transfers, and notifications.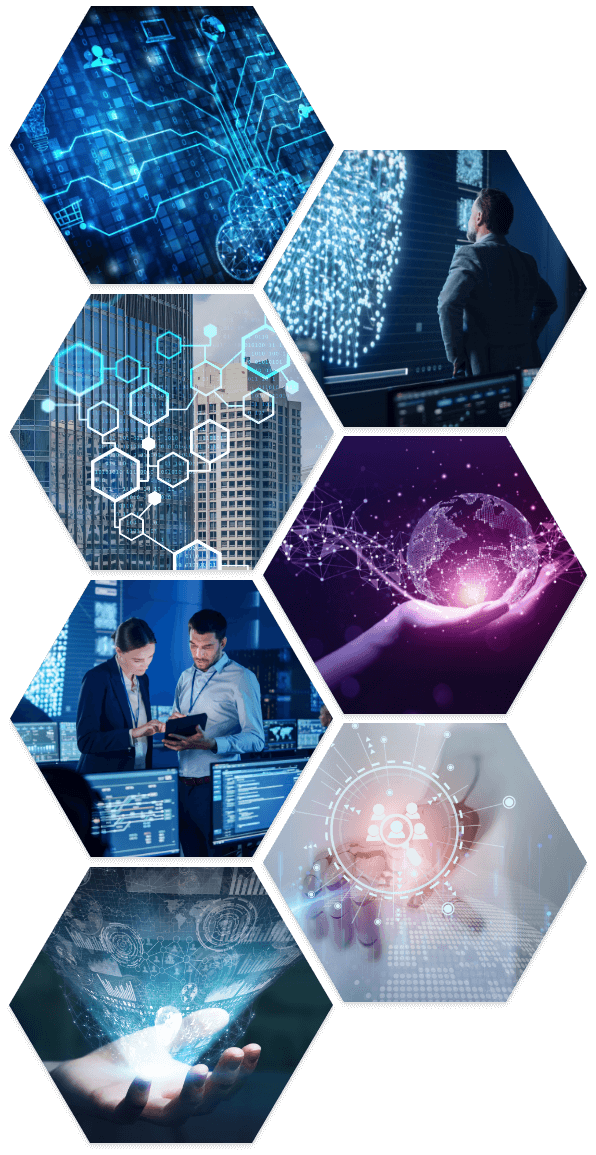 What features should you look for in an ecosystem orchestration platform? 
When evaluating an EOP, there are several features to consider:  
Communication and Collaboration Tools: Look for a platform that includes messaging, video conferencing, and file sharing to facilitate collaboration. 
Digital Analytics and Visualization Tools: Choose a platform that can analyze and display data from different sources.
Ecosystem Governance and Management Tools: Select an EOP platform that includes policy management, risk assessment, and compliance monitoring.
Integration and Interoperability: Make sure an EOP can support standards-based integration and interoperability, such as APIs and web services.  
What are some common pros and cons of working with ecosystem orchestration platforms? 
It is important to carefully evaluate the advantages and disadvantages of working with an EOP. Here are a few pros and cons to consider: 
Pros: 
Improved Collaboration: With a centralized hub for collaboration and communication, participants can work together more effectively. 
Faster Innovation: By improving collaboration, EOPs help organizations bring new products and services to market in less time.
Increased Efficiency: EOPs help to streamline processes and reduce duplication of effort, increasing efficiency and productivity.
Better Performance: By providing tools to analyze and improve ecosystem performance, orchestration platforms can help organizations to achieve better results. 
Cons: 
Complexity: EOPs can be complex to set up and manage, requiring a significant investment of time and resources. 
Integration Challenges: Integrating different systems and applications within an ecosystem can be challenging, requiring significant customization and development work.
Security Risks: EOPs may increase security risks as they involve sharing data and resources across different organizations and systems.
Dependency on Platform Provider: Organizations may rely too heavily on the ecosystem orchestrator platform provider, creating vendor lock-in. 
Are ecosystem orchestration platforms expensive to build and deploy?
Building and deploying an EOP can be expensive. The cost depends on various factors, such as size, complexity, and functionalities. Here are some factors that can affect the cost of building and deploying an EOP:  
Development Costs: Developing an EOP requires a significant investment in software development, including the architecture, user interface, and integration capabilities.
Infrastructure Costs: EOPs typically require significant infrastructure, including servers, databases, and network infrastructure. 
Integration Costs: Integrating different systems and applications can require significant customization and development work.
Expertise and Resources: Building and deploying an EOP requires a team of skilled developers, designers, and project managers. 
Ongoing Maintenance and Support: EOPs require ongoing maintenance and support, including bug fixes, upgrades, and security patches. 
What is the role of an orchestrator in a digital ecosystem?
The role of an orchestrator in a digital ecosystem is to manage the interactions between different entities in the ecosystem. The orchestrator provides the infrastructure, software, and services necessary for the parts of the ecosystem to interact and collaborate.
 The orchestrator's role includes the following responsibilities: 
Providing the technology infrastructure: The orchestrator provides the infrastructure and platforms that enable ecosystem members to interact with each other. 
Facilitating connections and collaborations: The orchestrator creates and manages the connections between different members of the ecosystem. 
Managing data: The orchestrator manages the data flow, ensuring it is secure, accurate, and accessible to authorized users. 
Providing value-added services: The orchestrator may provide additional services such as analytics, machine learning, and other value-added services.
Ensuring ecosystem sustainability: The orchestrator ensures that the ecosystem is sustainable. This is done by managing the relationships between different entities, fostering collaboration, and ensuring that all members derive value. 
What are examples of digital ecosystem orchestrators?
The purpose of a digital ecosystem orchestrator is to create value for all members of the ecosystem. To do so, the digital ecosystem orchestrator coordinates the activities of the ecosystem and fosters collaboration. Some examples of ecosystem orchestrators include: 
CloudBlue: CloudBlue technology serves as a digital ecosystem orchestrator. The company offers a platform for partners to provide XaaS solutions through an ecosystem. These partners can also choose to build and manage their own digital ecosystems.
Amazon: Amazon's Marketplace platform allows third-party sellers to offer their products to Amazon's customer base. Amazon manages the logistics, payments, and customer service, while third-party sellers focus on product development and marketing. 
Uber: Uber's ride-sharing platform connects drivers with passengers. The company provides technology, payment processing, and customer service. The drivers provide transportation services, and passengers benefit from the convenience and cost savings.
Apple: Apple's App Store allows developers to offer their apps to Apple's user base. Developers benefit from the exposure to a large user base, while Apple benefits from the revenue generated by the app sales.
Airbnb: Airbnb's platform allows homeowners to offer their properties for short-term rentals. Airbnb manages payment processing, marketing, and customer service. Homeowners benefit from the additional income, while renters benefit from access to a wider range of options. 
What is the relationship between supply chains, collaboration tools, and ecosystem orchestration platforms?
A supply chain is a complex ecosystem that requires seamless coordination and collaboration among various stakeholders. All ecosystem members need to talk and share information, to ensure all participants are aware of processes and events.
Tools like shared online storage (such as Microsoft SharePoint), shared online documentation (such as Google Docs), and video-enabled chat (such as Microsoft Teams or Zoom), helps participants communicate via video call and share information.
Hybrid cloud-based ecosystems are a mix of two different types of computers that work together. This makes it easier for the team to share information and collaborate. A hybrid cloud-based ecosystem is a way of using two different types of computer systems together to make one large system.
One of the systems is called a public cloud, where any user can access and 'rent' space on a provider's network, including compute, storage, and server access from a public-facing entry point. The other system is known as the private cloud, where access to servers, compute, storage, etc. is bought or negotiated directly from the provider. Orchestration tools are useful here to create a cloud-agnostic relationship between the public and private cloud aspects of the ecosystem.
By using both systems together, businesses have more options to help them work more efficiently and save money, and by using public and private clouds together, businesses can be more flexible and secure.
Ready to learn more?
Find out how CloudBlue can help you easily procure, sell, manage, and invoice all your subscription services on one fully automated, enterprise grade XaaS subscription marketplace platform.
CloudBlue, an Ingram Micro Business uses Cookies to improve the usability of our site. By continuing to use this site and/or log-in you are accepting the use of these cookies. For more information, visit our
Privacy Policy
I ACCEPT