See why CloudBlue is a Representative Vendor in Gartner® Market Guide for Marketplace Operation Applications
View the Report
What is a SaaS go-to-market (GTM) strategy?
A SaaS (Software as a Service) go-to-market (GTM) strategy is a plan for attracting and reaching a target audience. It outlines the tactics and channels that a company will use to reach potential customers and drive revenue. A SaaS GTM strategy includes key metrics and goals for measuring success such as leads generated, signups, daily average users, and so on. Creating a GTM strategy involves several steps, including developing messaging, deciding on prices, selecting a sales model, and identifying target companies.
The channel plays a crucial role in a SaaS or cloud GTM strategy. It enables companies to reach their target customers through various indirect channels, such as distributors, resellers, and system integrators. Selling SaaS through the channel can help you expand your reach and scale your business faster.
Contents
What is a B2B SaaS product strategy?
A B2B SaaS product strategy is a plan to help ensure a product will meet the needs of its target market. Developing a B2B SaaS product strategy requires a thorough understanding of the market, customers, competition, and the product itself.
Creating the strategy involves conducting market research to identify the needs and pain points of potential customers, analyzing the competitive landscape to understand what other solutions are available, and defining the unique value proposition of the product.
Here are some key elements of a B2B SaaS product strategy:
Identify the target market: Research and define the ideal customer profile for the product, including company size, industry, demographics, and pain points that the product can solve.
Develop a product roadmap: Create a plan for the product's development and release, including features, timelines, and milestones. The roadmap should align with the target market's needs and the company's overall business objectives.
Determine the pricing model: Decide how to charge customers for the product, which may follow a subscription-based model, a usage-based model, a one-time purchase model, or a combination. The pricing model should consider the value the product provides to customers and the competitive landscape.
Analyze the competition: Research the competitors in the market and understand their strengths, weaknesses, and positioning. This information can help inform the product's differentiation and marketing strategies.
Build a go-to-market strategy: Create a plan for how to bring the product to market, including the channels for sales and marketing, messaging, and positioning, and the customer acquisition process. The go-to-market strategy should align with the target market and the product roadmap.
Measure and optimize: Regularly track and analyze key metrics related to the product's performance, such as customer acquisition cost, retention rate, and revenue. Based on this data, the company should adjust and optimize the product strategy for better results.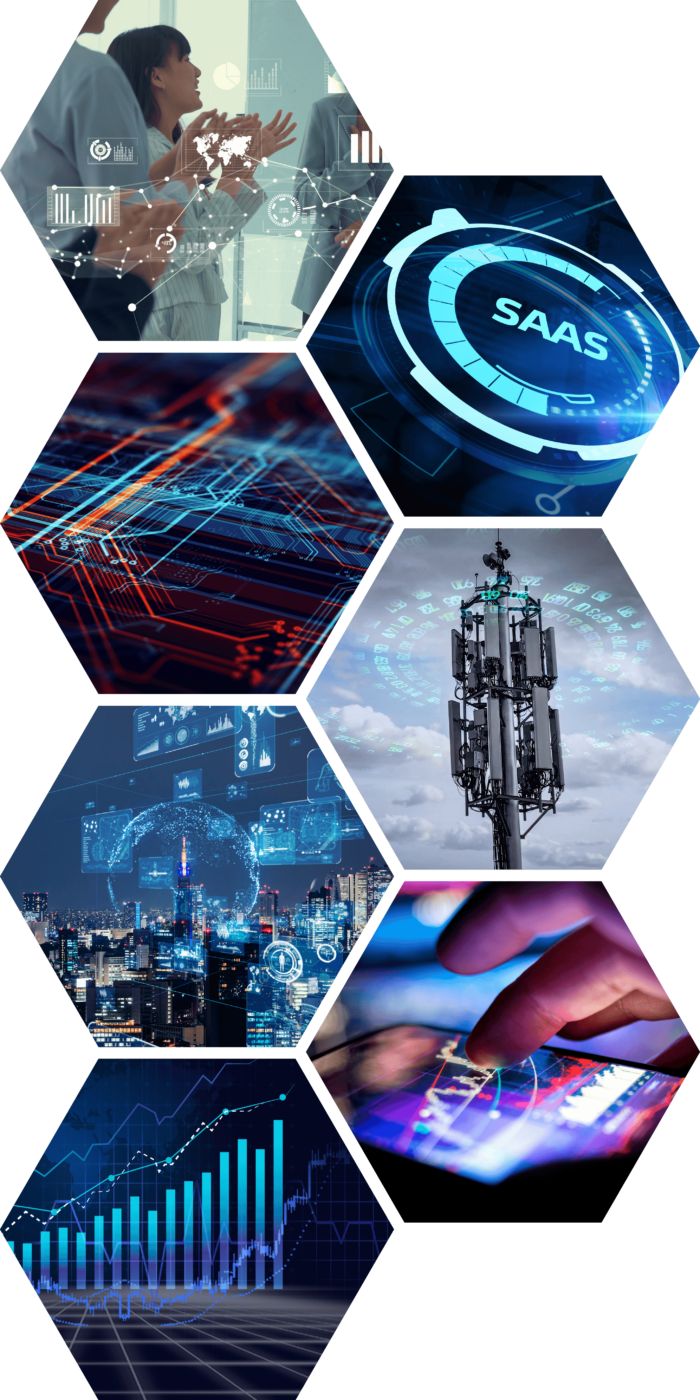 Why is a go-to-market approach important in SaaS?
A GTM approach is crucial for SaaS companies as it provides a structured plan for reaching and acquiring customers. SaaS companies often operate in highly competitive markets with a multitude of options available to potential customers. A well-defined GTM approach can help a company stand out from the competition and reach its target audience effectively.
One telco that successfully launched a SaaS solution is Telefonica Tech. The company decided to form a partnership with Sherpa.ai and offer the "SaaS Privacy-Preserving" platform to customers, with an initial focus on building use cases in the Spanish market. This means the GTM focus was alliance building along with evaluating and serving a designated target audience before embarking on a larger rollout.
What are some examples of SaaS go-to-market strategies?
When it comes to launching and scaling a SaaS product, having a well-crafted GTM strategy is essential. There are numerous GTM strategies that a SaaS company can use to reach potential customers and drive growth. Let's explore some examples:
Partner Channel: Use partnerships with other companies to sell SaaS products. This approach helps SaaS companies tap into their partner's existing customer base and expand their reach. Salesforce, a leading CRM SaaS provider, partners with a variety of companies to offer integrations with other software applications, making their platform more versatile and appealing to potential customers.
Freemium: Offering a free, limited version of software to users is one way SaaS companies entice users to try their product and later upgrade to a paid version with more features. Dropbox is a file hosting service that offers a free version with limited storage and features. This allows users to test the service before upgrading to paid plans.
Self-Service: Enable customers to sign up and use a SaaS solution without requiring assistance. HubSpot, a marketing automation SaaS company, offers a self-service model where customers can sign up for a free trial and use their software right away.
Sales-Assisted: For larger and more complex software solutions, sales teams can actively guide potential customers throughout the sales process. Adobe Creative Cloud, a software package of creative applications, uses a sales-assisted approach to offer its product to enterprise customers who require more guidance and support in implementing its software.
Account-Based Marketing (ABM): Focus on a small group of important prospects and create personalized marketing campaigns for them. Zuora, a subscription management SaaS company, uses ABM to target and personalize content for its key accounts and to build stronger relationships with those customers.
Online Advertising: Use online advertising platforms like Google Ads, Facebook Ads, and LinkedIn Ads to target potential customers and drive traffic to your website. Slack, a team communication and collaboration platform uses online advertising to reach and target potential customers with relevant ads on social media and search engines.
Content Marketing: Create blog posts, webinars, white papers, and other content to educate potential customers about your product. HubSpot does this by creating a wealth of educational content to help businesses with marketing and sales.
Referral Programs: Offer incentives for existing customers to refer their friends and colleagues to purchase the product. Dropbox uses referral marketing to incentivize users to invite others to use the platform in exchange for additional free storage space.
What are some examples of SaaS go-to-market strategies in the telecoms industry?
One way for telcos to efficiently bring SaaS solutions to market is to partner with a platform or marketplace provider to build and deliver a digital catalog of solutions. As the next step to working with a platform provider to build a digital catalog, telcos can also launch marketplaces and create solution bundles.
Because of a cloud platform's automation capabilities, telcos can save time with SaaS solution procurement and delivery. By taking this approach, telcos can streamline catalog management, including contracts and product lists, automate billing, and better manage their SaaS cloud practice overall by removing complexity.
Some GTM strategies that are used in combination with or independently from a cloud platform (built in-house or adopted from a partner) include the implementation of a partner channel strategy, direct sales strategy, freemium strategy, digital marketing strategy, self-service, and more.
The strategies can include:
Partner Channel Strategy: Partner with SaaS providers to offer products and services to a partner's existing customer base. For example, AT&T partnered with IBM to provide cloud services to their customers.
Direct Sales Strategy: Sell SaaS solutions directly to customers through a sales team. For instance, Verizon sells cloud storage to its customers.
Freemium Strategy: Offering a free, limited version of a SaaS solution can help drive user adoption and eventually, paid subscriptions. For example, T-Mobile's SyncUP DRIVE service offers a free, basic version of its connected car service to its customers.
Digital Marketing Strategy: Use digital marketing to reach potential customers and promote SaaS offerings. For example, Comcast Business uses social media advertising to promote its cloud-based voice and unified communication services to small and medium-sized businesses.
Self-Service: Offer self-service options for SaaS solutions, allowing customers to easily purchase and use the software without requiring assistance. For example, Comcast Business offers various cloud-based solutions such as web hosting, cybersecurity protection, and Microsoft Office 365, all available for purchase and set up directly by the customer through the Comcast Business website.
Ready to learn more?
Find out how CloudBlue can help you easily procure, sell, manage, and invoice all your subscription services on one fully automated, enterprise grade XaaS subscription marketplace platform.
CloudBlue, an Ingram Micro Business uses Cookies to improve the usability of our site. By continuing to use this site and/or log-in you are accepting the use of these cookies. For more information, visit our
Privacy Policy
I ACCEPT