See why CloudBlue is a Representative Vendor in Gartner® Market Guide for Marketplace Operation Applications
View the Report
What are XaaS and SaaS bundles?
XaaS and SaaS bundles are a simple and effective way to combine any number of physical and / or digital products into one offering, improving the buyer journey and reducing the complexity of billing for the customer. Many products, such as Cloud Security or Cloud Storage, have complementary products, such as M365 or even a physical device, that are frequently purchased together.
The goal of the bundling strategy is to make sales easier, and to increase the purchase value by the customer. A bundle can also be seen as a way for a company to sell a specific outcome to the customer, such as data management and security, a workspace with digital and physical elements, and so on. Bundles are especially valuable for SMBs, as they often do not have resources in-house to procure, deploy, and manage large amounts of software and apps.
Contents
What are some benefits of SaaS and XaaS bundling?
Bundling certain products makes sense for both the seller and the buyer. Bundling often gives the customer a discount on their purchase, and at the same time, allows the company to sell two or more items instead of one.
The products selected are ones that customers often buy together, so combining them makes the customer purchasing experience much smoother. The company also increases their average order value, decreases their CAC or customer acquisition cost, and grows revenue through the channel.
What are managed XaaS bundles?
Managed XaaS bundles are a solution made up of products such as hardware and software, professional services, customer support, and operational management, bundled together into a single unit price, charged per month, which is controlled by a managed services agreement. The bundled services are delivered remotely, and delivery resources are shared across clients, reducing cost for the company.
These managed bundles include many variants of as-a-service products, such as DaaS or Data as a Service, HWaaS or Hardware as a Service, and WaaS or Workplace as a Service.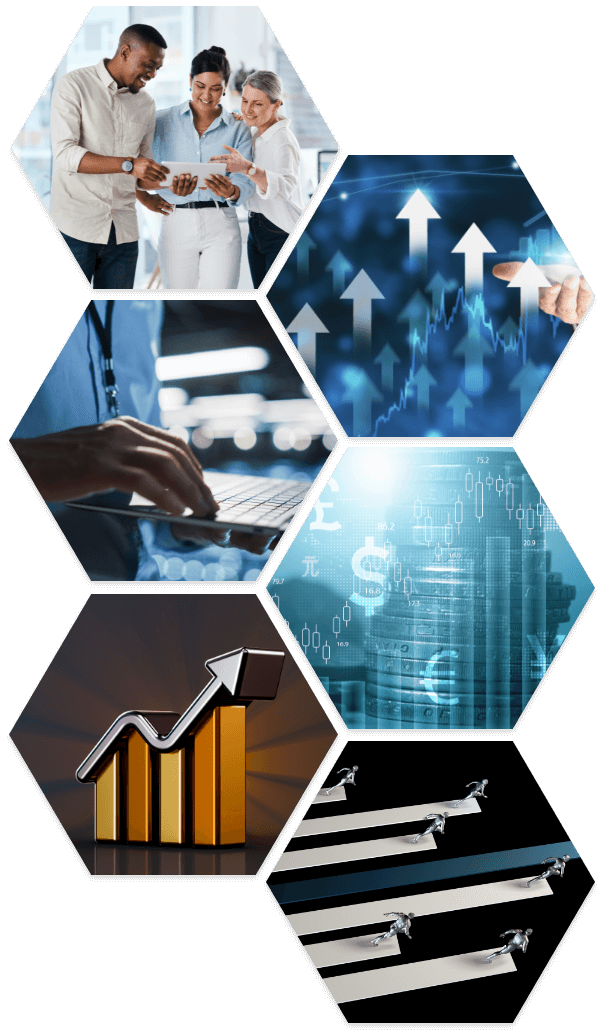 What are some types of XaaS and SaaS bundling?
Core product bundling
Core product bundles can also be known as hard bundles. They consist of a provider's core product – hardware, internet access, mobile phones and plans, etc. – sold with a cloud application – like Office 365, Dropbox, Norton, etc. Core product bundles are easily scalable and drive revenue growth off the back of existing products and brand awareness, and help providers sell large numbers of SaaS applications. Core bundles help to improve ARPU and build relationships with independent software vendor (ISVs).
Adjacent app bundles
Adjacent app bundling is outcome-based bundling, as it describes a package where a rich suite of applications, such as G Suite or Office 365, is bundled together with 24-hour tech support or customer training and onboarding. Adjacent bundling is a way to upgrade customers onto new software products – which in turn generates more APRU. It also helps providers meet ISV support standards like Microsoft's CSP requirements.
Mixed bundles
Mixed bundles describe a package where all individual items and services associated with the bundle can also be purchased individually by the customer. Mixed bundles help reduce the potential to hurt popular products' sales – customers might only want to buy one specific product, and for the company, it is better to sell one item than nothing.
Aggregator bundling
Aggregator bundles give the customer the most choice, as they can stack, or customize, their bundle by selecting from multiple options. In terms of subscription services, the aggregator model supports choices locked in from day one or choices that can be changed at the beginning of each payment period.
Limited time bundling
Limited time bundles are often rotating offers that give a customer a discount on a selection of services or products for a specific timeframe – applied to both the purchase and usage. Limited time bundles create a sense of urgency in the buyer, as the bundle should be structured in a way to make it highly desirable. Telcos use this type of bundle to increase their ARPU.
Partnership bundling
Partnership bundling lets one provider sell the products and services of another company with their own in a cross-company bundle. This type of collaboration offers many competitive advantages for companies such as growing new customer bases, opening new geographies, sharing market research, running trials of products, and more.
Organic bundling
Organic bundling describes a bundle where customers can only purchase specific products or services via a bundle. Organic bundling uses psychology to create the idea of exclusiveness, scarcity, and uniqueness – these bundles are enhanced as they appear rare and can make the customer feel special as they were able to access the offer.
What software is important for a bundle pricing strategy?
Revenue recognition software for bundled products and services is very important in terms of attributing income to each revenue stream, as is being compliant with accounting standards in any geography the products are sold. Accounting standards could include ASC 606, IFRS 15, or the local GAAP.
Revenue recognition software is important when making business decisions, and to understand the performance of the bundled products to ensure each revenue stream is accurately controlled. A powerful recurring revenue solution will help companies eliminate manual errors, maintain compliance, and control changes to customer invoices and bundles.
What are some general pros and cons of XaaS and SaaS bundling?
The Pros of Bundling
---
Cross platform data sharing to improve product marketing and promotions
Reduced pricing disputes with customers as prices are bundled together at a single price point
Personalized pricing can be built in with customer ability to pick or chose products
Improve marginal product sales by creating bundles that appeal to different audiences
Long-term revenue growth customers save money while buying more
Self-service customer shopping makes their purchasing and billing easy
Partnership opportunities help to build out the company brand and partners' brands
The Cons of Bundling
---
Renewal gap after the bundle discount finishes
Barriers to entry for customers who want to buy less
Difficult revenue allocation without strong accounting processes
Reduced options for customers compared to an 'a la carte' offering
Low partner pricing might lead to reduced revenue
Distance from shared subscribers can impact loyalty
Customer preference for individual products over bundles
Ready to learn more about XaaS and SaaS bundles?
CloudBlue is a powerful XaaS platform that will help you grow revenue. Here are some resources for more information:
CloudBlue, an Ingram Micro Business uses Cookies to improve the usability of our site. By continuing to use this site and/or log-in you are accepting the use of these cookies. For more information, visit our
Privacy Policy
I ACCEPT