Forrester recognizes CloudBlue as a leader in the New Wave: Marketplace Development Platforms report
Download the report
EVENT
Gain strategies for XaaS marketplaces at TM Forum's Digital Transformation World
Sep 20 - Sep 22, 2022
Transform your digital business
At TM Forum Digital Transformation World, you'll learn new ways to accelerate your digital business, including how CloudBlue can help you simplify XaaS. CloudBlue is proud to be a sponsor of this must-attend event.
Come meet our CloudBlue leaders, including Tarik Faouzi, Senior Vice President of CloudBlue, hear about our partnership with TM Forum on three Catalyst projects, attend our Campfire Presentation and enjoy the VIP Social. Visit us at our booth and set up a time with a CloudBlue expert to talk strategy.
CloudBlue partners with TM Forum on Catalyst projects
This year at TM Forum, CloudBlue is co-leading three innovative Catalyst projects that collectively reshape how businesses offer value to customers. CloudBlue is helping to guide the evolution of a unifying architecture to support XaaS marketplaces offering interoperable, intelligent edge-to-cloud services that incorporate information, capability and intent models governed by TM Forum.
Campfire Presentation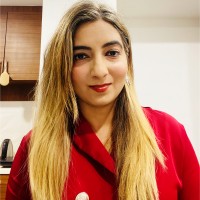 21st Century Telcos: XaaS Simplified and the Circular Economy
Speaker: Devina Yadav-Baker, CloudBlue – Global Head of Solution Architecture, Strategy & Operations.
Date: Wednesday, September 21st
Time: 1:20PM – 1:50PM
Location: In the Park
How can Telcos add ARPU, reduce churn, explore the edge, and enjoy the benefits of the circular economy? By focusing on their core as a differentiated XaaS provider.
Smartphones and fast internet access represented the future for Telcos 10 years ago, then consolidation happened, and all that was left was the race for ARPU and reducing customer churn.
The Telco giants turned their focus to investment in becoming digital IT solutions providers: selling cyber security, productivity, and solutions to business, and partnering with digital content companies to sell packages to consumers.
To capture these opportunities, they needed 5G/Fiber optic, low-latency infrastructure to enable the connected world. They also needed the physical products to drive this, and the ecosystems to manage it all in a circular manner to reduce inefficiencies.
CloudBlue technology is well-placed to aid in this transformation, providing the ability to create, distribute and manage XaaS bundles and decomplexify intricate multi-tier channels to drive higher ARPU and greater customer retention for this segment.
TM Forum VIP Social
Grab a drink and network with your fellow attendees at the VIP Social, proudly sponsored by CloudBlue.
Date: Monday, September 19
Time: 7:00PM – 10:30PM
Location: The Royal Playhouse
Our CloudBlue team will be there to discuss how you can simplify XaaS, drive more ARPU, and increase customer retention.
Visit us at our booth
We'll have some amazing CloudBlue swag for you at the booth, and our team will be on hand to discuss how you can digitize your business with CloudBlue for greater scalability and more success.
Meet with a CloudBlue expert at our booth to learn how to increase ARPU and reduce churn. You'll have an opportunity to discuss helpful cloud strategies, including how to:
Build and expand an XaaS catalog with 200+ vendors and 300+ solutions (for example, cybersecurity and IoT)
Digitize operations to create efficiencies and achieve economies of scale through a centralized and integrated platform
Create and offer XaaS bundles (for example, WaaS, IoTaaS and IaaS for enterprise or SMB customers)
And more
Reserve your time today to speak with a CloudBlue executive and learn practical ways to help your business thrive.
CloudBlue, an Ingram Micro Business uses Cookies to improve the usability of our site. By continuing to use this site and/or log-in you are accepting the use of these cookies. For more information, visit our
Privacy Policy
I ACCEPT