See why CloudBlue is a Representative Vendor in Gartner® Market Guide for Marketplace Operation Applications
View the Report
EVENT
Meet CloudBlue at Forrester CX, June 13-15: Transform Your Business with XaaS
Jun 13 - Jun 15, 2023
Did you know that only 22% of brands deliver good customer experiences?1 Despite rapid advances in technology, the overall quality of customer experience in the US has remained stagnant since 2017.
Why? Customer expectations are skyrocketing, and it's tough for businesses to quickly and efficiently scale their platforms and processes to create a broader, more sophisticated offering.
That's where everything-as-a-service (XaaS) comes in. By tapping into the limitless potential of XaaS, there's no need to build new platforms from scratch or undertake this transformation alone. You just need the right partner to do the heavy lifting.
Why choose CloudBlue?
Keep it simple: Focus on what truly matters to your B2B and SMB customers – exceptional customer experiences.
Accelerate your efforts: Let CloudBlue handle the complex technical and commercial processes, so your organization can focus on delivering unique value-add services.
Reinvent your business: Our managed marketplace platform and extensive ecosystem of world-class vendors simplifies the bundling and distribution of subscription-based solutions, enabling businesses to reinvent the way they operate.
How CloudBlue helps you excel
At CloudBlue, we recognize the hurdles you face in today's rapidly changing digital landscape. That's why we're here to help you with:
Automating processes for top SaaS vendors.
Streamlining your operations.
Automating your IaaS business.
With our managed marketplace platform and extensive partner ecosystem, you'll be able to launch your very own multi-tier cloud marketplace, making it easier than ever to distribute compelling products and services to your customers.
Reserve your spot today and start your journey towards a customer-centric, XaaS-powered future.
Spotlight Session: Reinvent customer experience with Everything as a Service
Customer expectations are rising, making it challenging for businesses to scale and meet demands. Everything-as-a-service (XaaS) offers a solution. No need to build from scratch, just partner with experts for seamless transformation. Hear from Devina Yadav Baker as she shares her expert guidance on using XaaS to set your company apart from competitors and become a leader in the SMB IT solutions market.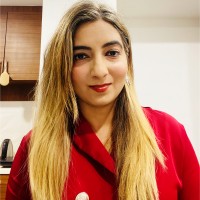 Devina Yadav Baker
Global Head of Solutions Engineering, CloudBlue
Devina Yadav Baker is the Global Head of Solutions Engineering, CloudBlue. She provides functional leadership to a group of technology evangelists and leads the Solution Architecture Council – Center of Excellence at CloudBlue. Across the last decade or so, Devina has been part of digital transformation projects with multiple Enterprises, from Dubai to UK, from US to Japan. Devina is passionate about spearheading such initiatives with Enterprises, at the same time leading the architects in the Solutions engineering practice. Devina has recently returned to the US from Sunny Singapore and is currently based out of Miami.
1 Source: Forrester – The US Customer Experience Index Rankings, 2022
CloudBlue, an Ingram Micro Business uses Cookies to improve the usability of our site. By continuing to use this site and/or log-in you are accepting the use of these cookies. For more information, visit our
Privacy Policy
I ACCEPT