See why CloudBlue is a Representative Vendor in Gartner® Market Guide for Marketplace Operation Applications
View the Report
Overview
Vuzion is a UK-based cloud distribution services company that provides managed service providers, system integrators, and value-added resellers with the ability to expand their IT services portfolio and deliver more for their customers.

Vuzion works with independent software vendors to bring cloud products to new markets and expand through B2B sales channels. With more than 20 years of market experience, Vuzion was born from Cobweb, one of the country's leading managed cloud solutions providers. They have very strong presence in EMEA, with core focus on UK and MENA markets.
Challenge
Vuzion needed to go-to-market faster. Some of their core resell products could take days to manually provision with vendors. With margins becoming thinner in the distribution space, it was essential for them to expand their catalog, increase cross-sell capabilities, and accelerate time to market.

Moreover, with resellers having ever increasing expectations from their distributors well beyond basic provisioning capabilities, it is vital for Vuzion to continue to innovate and standout in the crowd. With resellers using different tools and integrations, it was extremely difficult for resellers to streamline their business process, customer onboarding and ongoing services.
Approach
With CloudBlue, Vuzion was able to accelerate their fulfillment cycle with automated end-to-end provisioning and delivery, providing an improved reseller experience.

CloudBlue's native capabilities also allowed them to enable their reseller network with more tools such as customer billing capabilities and reseller-branded marketplaces. Vuzion was able to further help resellers streamline processes and improve operational efficiency through using CloudBlue's comprehensive integrations capabilities with PSA and CRM systems.

Being one of UK's top Azure partners, having CloudBlue's Multicloud Orchestrator is key to their journey to acquire the Advanced Azure Specializations. They now possess the required native capabilities to run, operate, and orchestrate cloud infrastructure resources across cloud platforms at ease.
THE CLOUDBLUE DIFFERENCE
Used Solutions
& Services: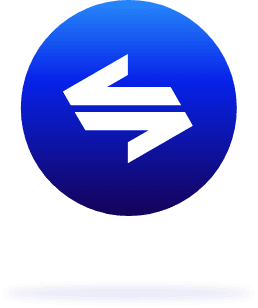 CloudBlue
Commerce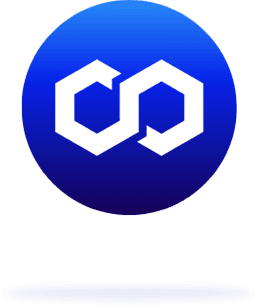 CloudBlue
Connect

"With some of our core vendors, who we've been provisioning their software manually for years, the process is now automated end to end. Not just that, our resellers can self-provision these services. We are unlocking new projects and business opportunities with CloudBlue."
Results
Increased operational efficiency
With CloudBlue Connect, Vuzion was able to automate their end-to-end fulfillment and provisioning process for providing software solutions to their resellers.
Expanded solutions catalog
Vuzion is now able to focus more on cross-selling different products while easily expanding their solutions catalog resulting in increased margins. 
1

Differentiate against the competition by utilizing CloudBlue's reseller capabilities in the platform.

2

Provide their B2B resellers with far more capabilities and added value versus their competitors.
POWERING AND PARTNERING WITH INDUSTRY LEADERS
Ready to get started?
Sign up or talk with a CloudBlue expert
today to get started.
CloudBlue, an Ingram Micro Business uses Cookies to improve the usability of our site. By continuing to use this site and/or log-in you are accepting the use of these cookies. For more information, visit our
Privacy Policy
I ACCEPT