Industry: Independent Software Vendors
Operating Countries: 120 countries worldwide
Web: www.klaxoon.com
"The benefit to it is that partners will also be able to self-service using our product listed on the CloudBlue ecosystem and do the job without us being involved. I mean, that's the dream, right?"
Matthieu Poupard
Alliances & Partnerships Director at Klaxoon
How did Klaxoon propagate through hyperscaler marketplaces with CloudBlue?
In recent years the ability to work from home has evolved from something that's 'nice to have' to business-standard. French ISV Klaxoon is dedicated to supporting this new generation of distributed teams with its suite of software solutions for online meetings.
To be an international player in this space and help to deliver online collaboration to the masses, the company had to adjust how it sells. Amazon Web Services, Azure and Google Cloud Platform represent nearly 75% of the global public cloud market share. For ISVs, publishing on these hyperscaler marketplaces can create an immediate way to increase product availability and tap into new cross-sell opportunities with subscription bundles.
To get there, Klaxoon needed to solve the challenge of listing its products across multiple marketplaces and successfully manage orders, fulfillment & billing.
Scale
Klaxoon can now sell at scale to SMBs and enterprise clients through ecosystem marketplaces worldwide
Automation
By automating, Klaxoon can explore continuous product innovation without adding complexity to the sales and invoicing process
Revenue
The self-service platform creates new, low-touch revenue streams without adding to workflows
Reach
Klaxoon is growing internationally thanks to CloudBlue's cloud commerce community and automated multi-currency billing
Solution
Klaxoon understood that hyperscaler marketplaces are the future. In order to be transactable on different marketplaces and effectively engage with a growing amount of partners without having to add more resources, Klaxoon turned to CloudBlue.
The decision allowed Klaxoon to easily publish its products on hyperscaler marketplaces without long-lead times or added development costs. CloudBlue's flexible subscription and usage billing ensured Klaxoon could leverage new revenue potential by making its products available in third-party bundles without increasing workflows or complexity.
Beyond sales and purchasing, Klaxoon was also able to leverage more data and more business intelligence and use this asset to further enhance product release cycles.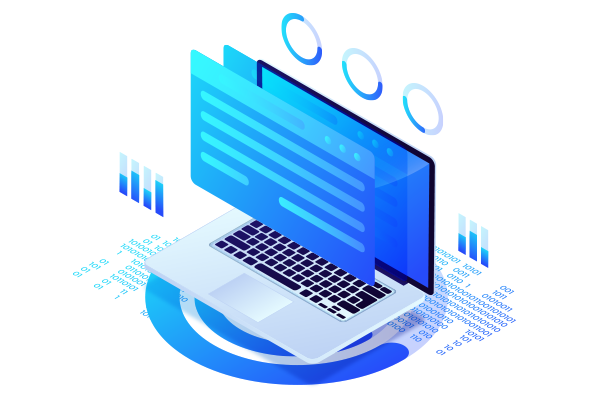 Since CloudBlue, Klaxoon can successfully propagate through the world's biggest hyperscalers and benefit from expanded international reach. By multi-tiering new business partnerships for resellers, Klaxoon has built a great partner ecosystem in Europe and is replicating that effort in the US. Klaxoon is now selling at scale to small and midsize businesses through ecosystem marketplaces worldwide.
Klaxoon's onboarding with CloudBlue has also informed how the vendor interacts with its own customers. The sense of personalized attention provided by CloudBlue encouraged Klaxoon to prioritize and provide its own partners and customers with that same human touch.
An extended partner network
By joining the ecosystem, Klaxoon benefits from the wider partner network of CloudBlue.
Generating more business opportunities
CloudBlue offers Klaxoon greater transactability and improved data access that guides its future roadmap.
Growing at a higher speed and lower cost
CloudBlue's access to hyperscaler marketplaces enables Klaxoon's sales process to run more efficiently.
Testimonials
Matthieu Poupard
Alliances & Partnerships Director
Downloads
Download the full customer success story or the single page executive summary. Discover what it means to power your business with CloudBlue.
We're here to help.
Talk to a CloudBlue expert today.