CloudBlue is a leader in the Forrester New Wave: Marketplace Development platforms report.
Download the report
"What is Vendor & Product Information Management and why do I need it?"
Vendor and Product Information Management is the process behind managing all the information needed to market and sell products through different distribution channels, via different vendors. Think of it as the single source of truth about your products. Properly managing these complex product data and digital assets boosts operational efficiency, improves time-to-market, and gives you the ability to sell more, faster.
So, how can CloudBlue help you?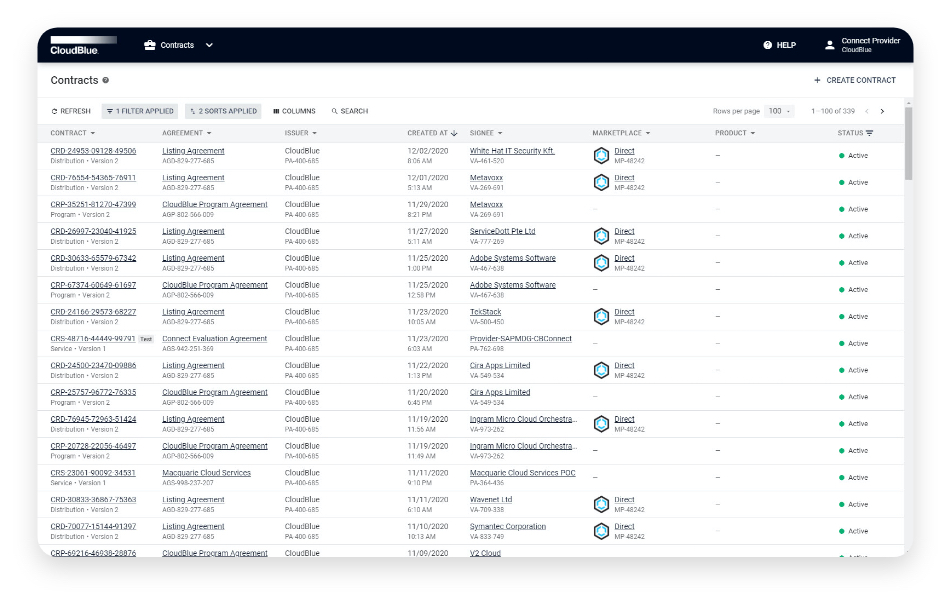 Easily invite and onboard new vendors and suppliers to expand your catalog
CloudBlue's powerful platform is designed to help you manage your existing vendors and suppliers and invite new ones to be a part of your ecosystem.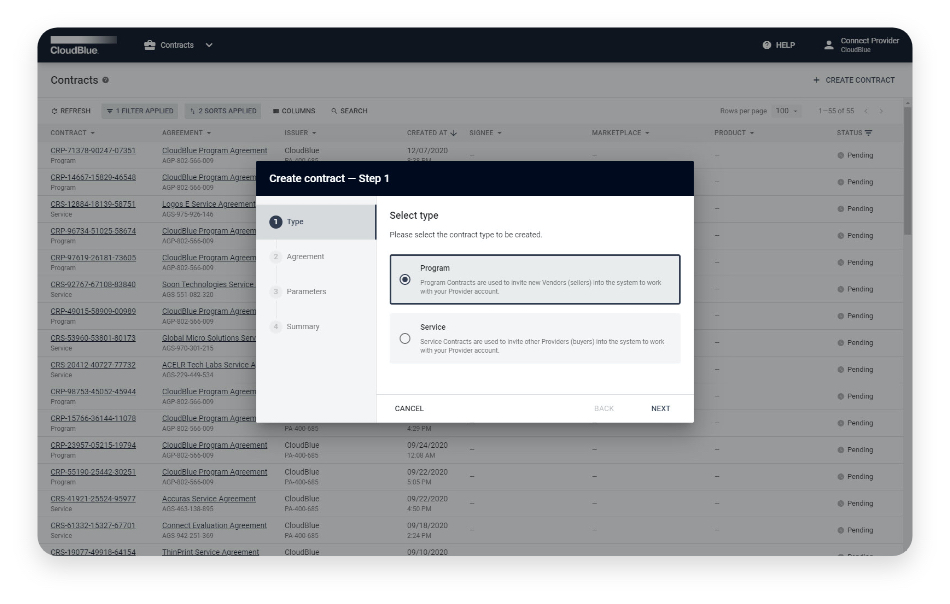 Manage all of your digital agreements and contracts simply
Centrally manage and view all your vendor and supplier contracts and pricing with CloudBlue's contract management capabilities.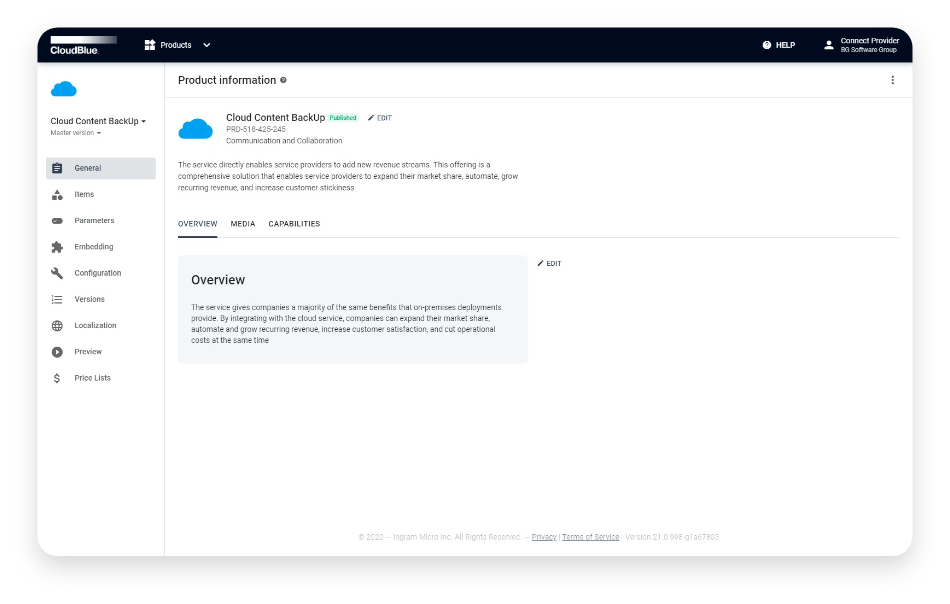 Configure all of your product definitions and information in one place
With CloudBlue you can standardize all your product information with the same consistency and feel across every marketplace and geography you work in.
Powering and partnering with industry leaders






What data control does CloudBlue offer your XaaS business?
CloudBlue offers you powerful vendor and product information management tools to make controlling these complex product data and digital assets more simple.
Easily send invites to new vendors and suppliers to add their products to your marketplace
CloudBlue simplifies the communication between you, your vendors, and your suppliers to create a streamlined onboarding process of new products and services.
Manage your digital agreements and contracts with enterprise level technology
Thanks to CloudBlue you can centralize all your agreement and contract communications with your vendors and your suppliers, manage redlines and changes digitally, reducing your time to market.
Enable your resellers to scale quickly and launch your products globally
With CloudBlue you can expand your presence globally and easily enter new markets to increase sales, gain new resellers, and grow your brand.
Update specific information about your products, define billing types and easily provide your product details
CloudBlue helps you standardize how you present and manage product information across all your vendors' and suppliers' product offers.
Let your vendors and suppliers create pre-built plans and packages with their product offers
With CloudBlue your vendors and suppliers can create products and SKUs, and design product or business product packages with marketing materials for simplified offer management.

Tim FitzGerald
VP, Ingram Micro Cloud
""With CloudBlue Connect, we're able to quickly launch new products and services for the constantly evolving needs of our partners and their customers.""
Tim FitzGerald
VP, Ingram Micro Cloud

Juan Manuel Moreno
Global Cloud Director
""We have been very impressed by the commitment shown by CloudBlue. Their willingness to adapt their solutions to our requirements, however complex, delivers real value for us.""
Juan Manuel Moreno
Global Cloud Director
Want to learn more about how CloudBlue helps companies around the world?
CloudBlue is a hyperscale platform with hypergrowth products and services – and access to a hyperconnected ecosystem of 200+ top-selling vendors, 200+ leading brands and over 80,000 partners globally.
Read on to find out about how CloudBlue can help your XaaS business thrive in an ever-changing economy and see where our solutions can drive your growth.
Time to grow?
Click here to talk to a CloudBlue expert today to get started.
CloudBlue, an Ingram Micro Business uses Cookies to improve the usability of our site. By continuing to use this site and/or log-in you are accepting the use of these cookies. For more information, visit our
Privacy Policy.
I ACCEPT