See why CloudBlue is a Representative Vendor in Gartner® Market Guide for Marketplace Operation Applications
View the Report
The reality of cloud service delivery
Revenue from global public cloud services is forecast to surpass $350 billion by 2022. The main public cloud providers, including AWS, Azure and Google Cloud Marketplace, offer off-the-shelf cloud infrastructures that are highly valuable for business customers.

Anything as a Service (XaaS) is in high demand, and MSPs have the chance to build their offerings in this area through public cloud marketplaces. These marketplaces allow MSPs to deliver additional services in their subscription bundles and publish bundled solution packages to reach new customers.

The challenge lies in finding the right technical experts to build an infrastructure that connects to each public marketplace, and managing complicated service delivery. Each cloud provider demands its own integrations with specific development processes. Engineers with these skills are in high demand and are in short supply.

Specialist engineers offer an immediate way to connect to public marketplaces, but the task of service delivery across a fragmented infrastructure creates a much bigger concern. MSPs need to find an efficient, streamlined way to integrate multiple public cloud supply chains into their delivery models.
Scale through centralization
Launch your cloud marketplace with CloudBlue. Publish on AWS, Azure and Google Cloud Platform and centralize all operations through a single dashboard. Provision, manage and deploy cloud services for your customers and automate the systems and applications within them.

End your hunt for specialist developers and improve your agility; innovate solutions quickly with our automated tools and preconfigured integrations. Our multi-cloud orchestrators easily manage all operational tasks and streamline access to new service providers and third-party products in specific use cases or locations. Automation tools create powerful efficiency gains that can increase margins overall.


Reach new verticals, use cases and geographies and maintain optimal service delivery through efficient automations. Use our platform to automate every aspect of catalog fulfillment and management as you scale into new markets. Access multi-currency, multi-channel billing functions to scale.
All you need for your Marketplace
Retain Customers
Centralized Catalog
Extend Reach
Boost XaaS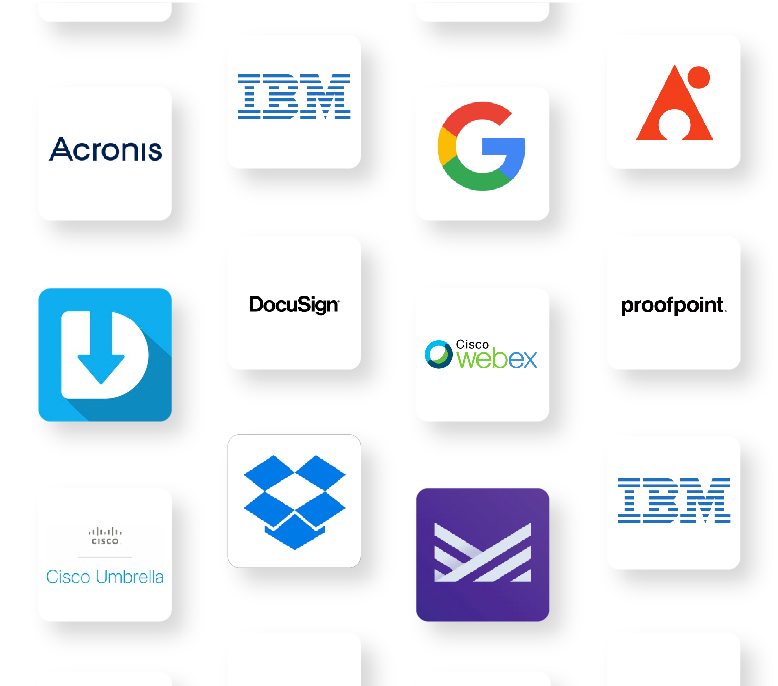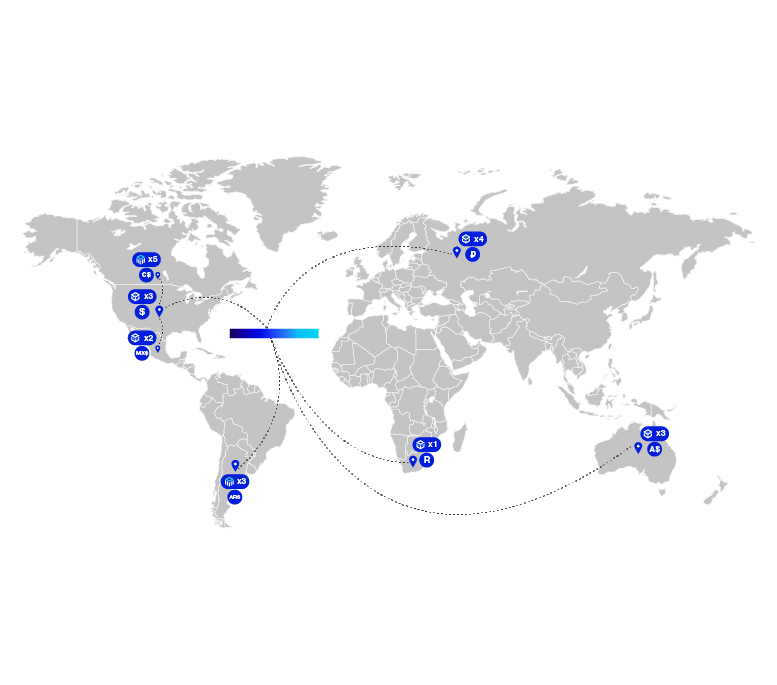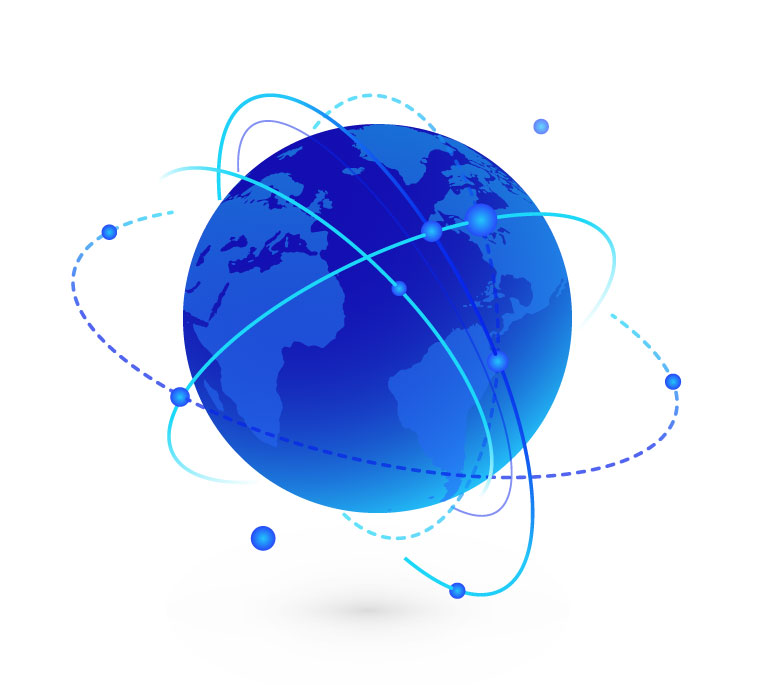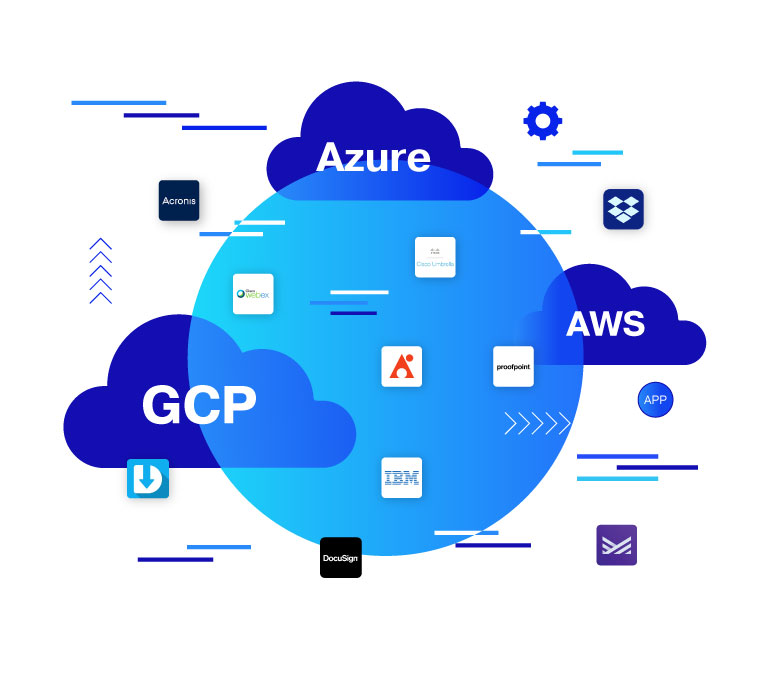 All you need for your Marketplace
Attract and retain customers by commercializing your products and services
Increase customer loyalty by commercializing your products and services on the cloud. Access new customer segments through our pre-integrated B2B flagship brands to boost margins further. CloudBlue simplifies vendor management and customer sales to grow your ecosystem.
Automate and centralize your catalog with public and private cloud markets to serve multi-country and multi-currency businesses
CloudBlue simplifies every stage of catalog management. Diversify solution packages and publish in third-party and private marketplaces to maximize the reach of offerings. Our automated subscriptions and billing management takes care of multi-country, multi-subsidiary operations and processes.
Extend reach and grow revenue by capturing business outside the current customer base
Take advantage of the group-level negotiated vendor conditions to improve margins, save time and reduce costs. Eliminate the need to build new price lists as you scale across new countries and verticals. CloudBlue lets you build your network of suppliers and subsidiaries and access globally negotiated prices to simplify your operations and access efficiency gains.
Boost XaaS adoption and increase recurring revenue by creating bundled solutions
Build your marketplace and publish catalog across third-party marketplaces to increase reach and adoption of existing XaaS offerings. Increase recurring revenue of your own products and those of your partners through bundled solutions and scale entire ecosystems.
Why CloudBlue?
1
Omni-product management
Add, bundle, and manage all the products in your portfolio from hardware, software to Anything as a service (XaaS) using a single platform.
2
Centralized vendor management
Using one single platform, manage vendors, suppliers, partners, and deliver a wide range of bundled offerings, both physical and digital.
3
Multi-channel, – subsidiary, -tier distribution
Set up and unify your catalog distribution through external, single or tiered channels or subsidiaries and manage internal procurement from one platform.
Ready to get started?
Sign up or talk with a CloudBlue expert
today to get started.
CloudBlue, an Ingram Micro Business uses Cookies to improve the usability of our site. By continuing to use this site and/or log-in you are accepting the use of these cookies. For more information, visit our
Privacy Policy
I ACCEPT