See why CloudBlue is a Representative Vendor in Gartner® Market Guide for Marketplace Operation Applications
View the Report
The complex reality of subscription bundles
The cloud computing revolution continues to cause seismic shifts across the B2B supply chain. Streamlined supplier relations and flexible software bundles now reign supreme with customers.
It's vital that vendors keep pace with demand and ensure products are widely available and easy to purchase. Hyperscale or public cloud marketplaces like Azure, AWS and Google Cloud Platform offer vital access to an established customer base with global reach.
Yet competition is fierce and success will hinge on speed and agility. Vendors need to eliminate manual processes and transform internal operations in order to meet these new expectations and optimize customer experience.
So, how can CloudBlue help you?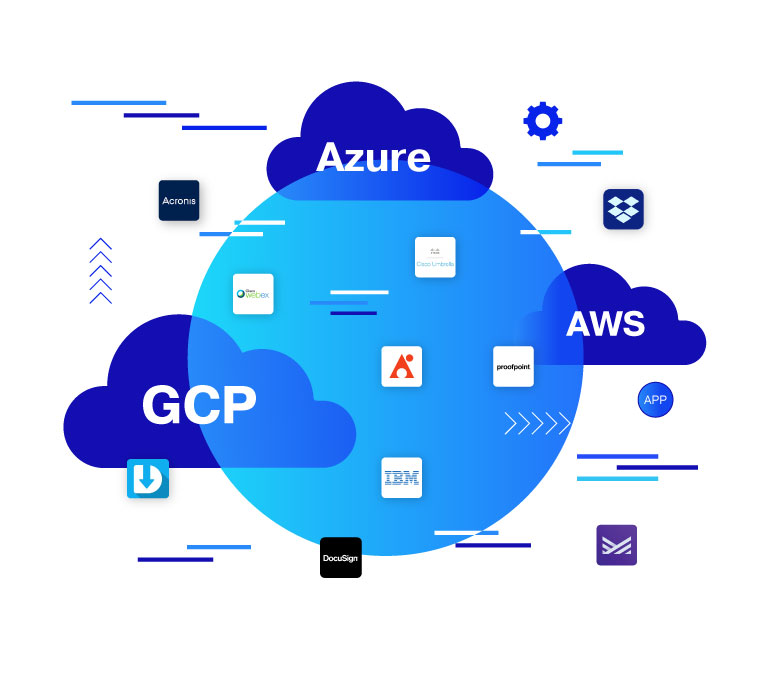 Reduce time to market
Publish on AWS, Azure and Google Cloud Platform with CloudBlue. Our smart onboarding process requires just one configuration to get started and slash the average time to market.
Product listings and parameters can be easily configured through one platform. Cater to a multitude of subscription options and purchase deals to meet customer expectations.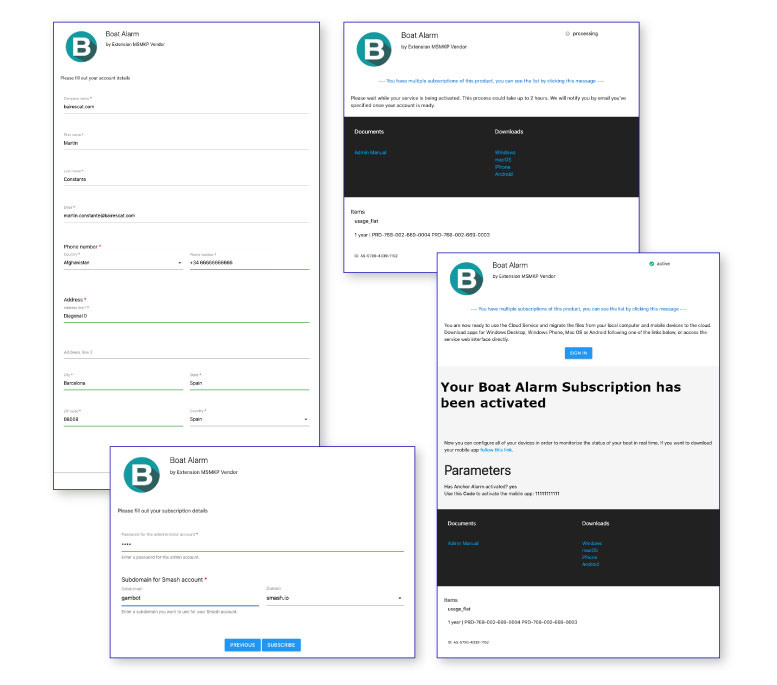 Extend your reach
Forget manual processes. Manage recurring revenue easily across all your marketplaces once customers begin the purchase cycle.
Whether it's increased licenses, service add-ons or a change to billing data, our platform automatically adjusts billing cycles and monthly invoices. Deliver ultimate product flexibility with the support of unrivalled operational efficiency.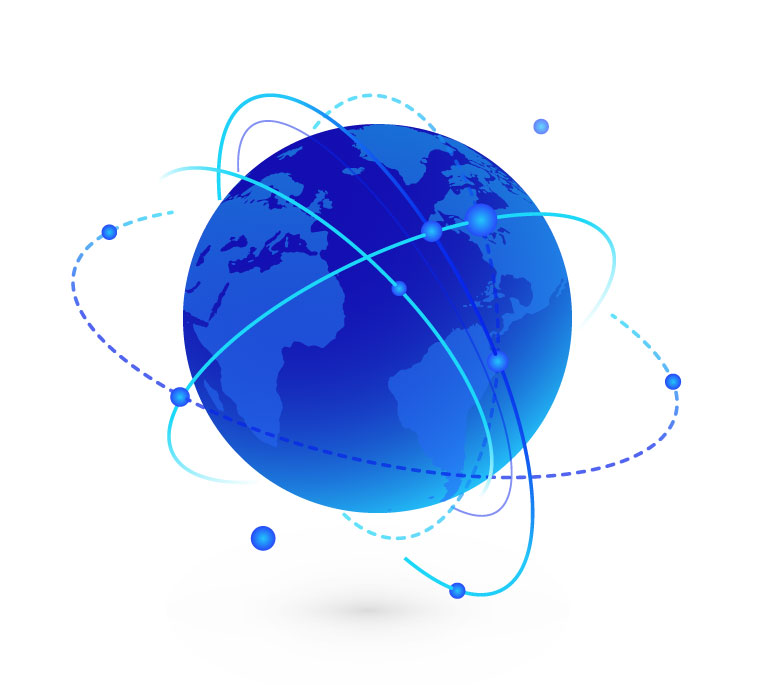 Scale across new ecosystems
Maximize recurring revenue potential from public marketplaces with CloudBlue. Our end-to-end platform lets you connect private and third party channels to public marketplaces.
Rapidly enter new markets and geographies, uncover new use cases and offer ever more XaaS bundles across your own ecosystem. Build momentum by removing operational roadblocks and scale beyond your own ecosystem.
Powering and partnering with industry leaders






Automate order fulfilment across marketplaces
CloudBlue makes it straightforward to publish products and fulfill monthly subscriptions on hyperscale marketplaces.
Our platform offers a ready-to-use infrastructure with the leading cloud marketplaces to decrease time to revenue in the sales cycle. Publish products to Azure, AWS and Google Cloud Platform and automate complex order and subscription flows based on detailed parameters.
CloudBlue eliminates manual processes and simplifies operations to ensure vendors can scale and grow across new markets. Vendors can connect private and third party marketplaces through CloudBlue and manage their entire ecosystem through one platform to create unrivaled operational efficiency. With systems taken care of, vendors can focus resources on business development and customer solution strategies.
Zero development cost
If you are operating with CloudBlue, you can publish your products in the three main Commercial Marketplaces (AWS Marketplace, Microsoft Commercial Marketplaces, and Google Cloud Marketplace) without additional integration.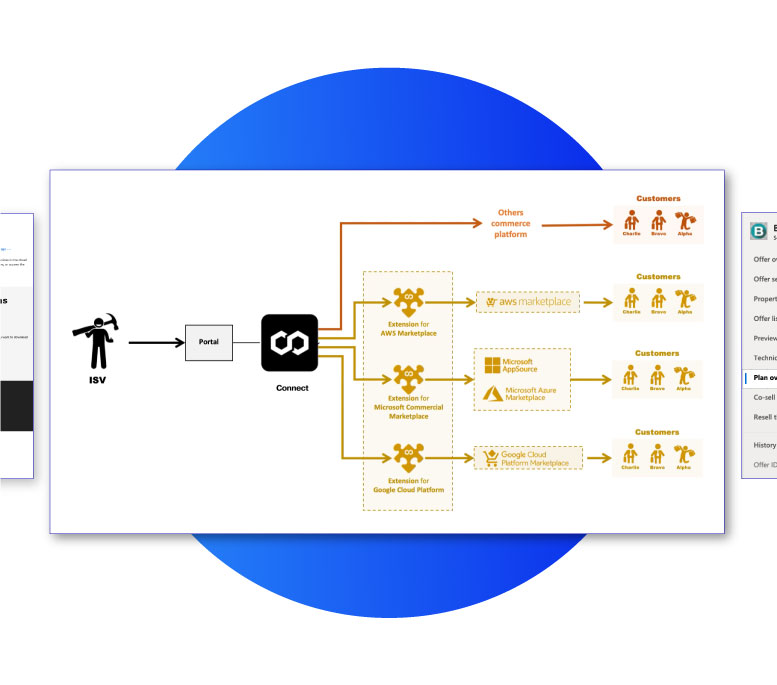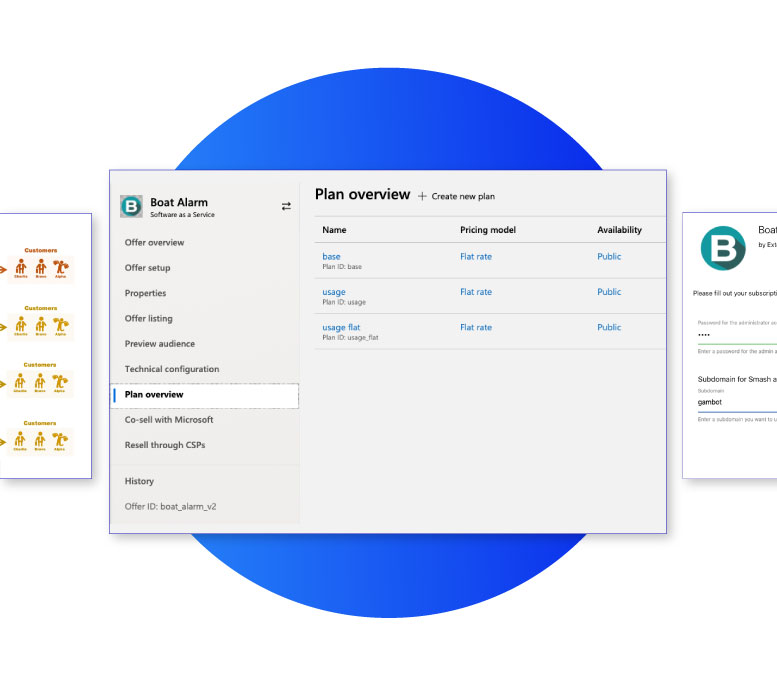 Product configuration
Model the product to suit your requirements. You can model your product per seat/user/license, or per usage.
Manage Ordering parametrization
You can automate the parametrization workflow of the order, including ordering parameters (from customer to ISV) and fulfilment parameters (from ISV to customer). Also, you can work with Real-Time Validation parameters.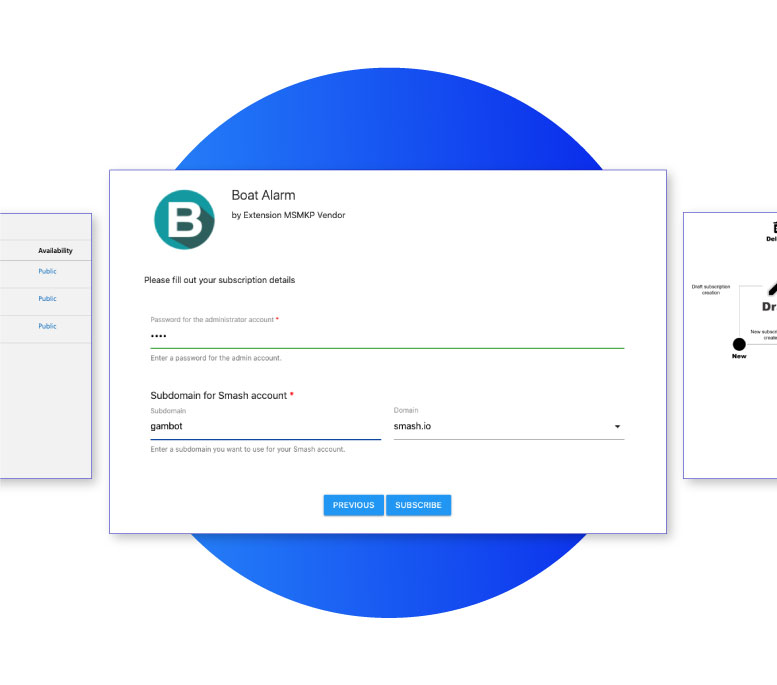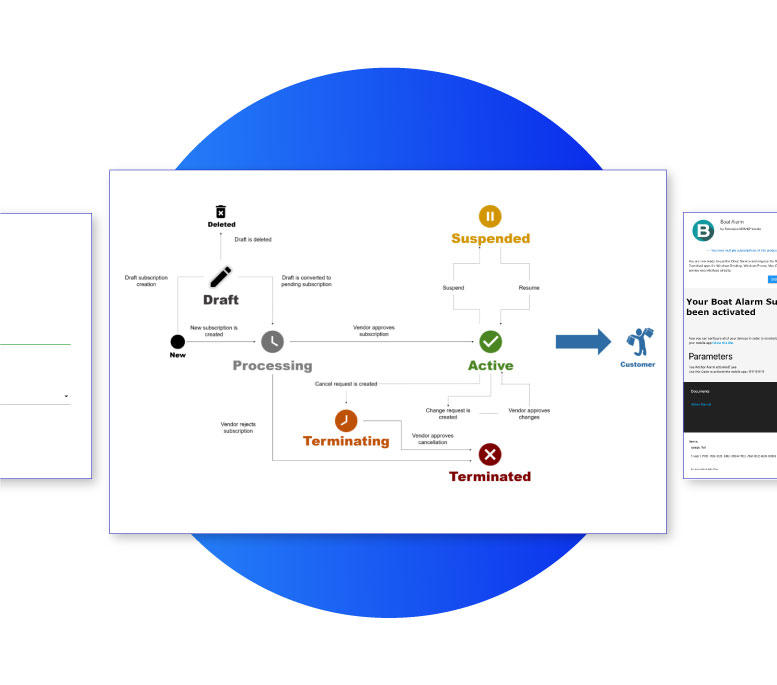 Cover the entire fulfilment lifecycle
Within the lifecycle of your service there can be different statuses. The extension covers all states to manage the service lifecycle like Purchase, Changes, Suspend, Resume, and Cancel service. It also supports Recurring Billing.
Brand the customer experience
You can customize with your brand, logo, colors, and text all of the screens and communications with your customer without any development. Our platform is fully customizable using wizards.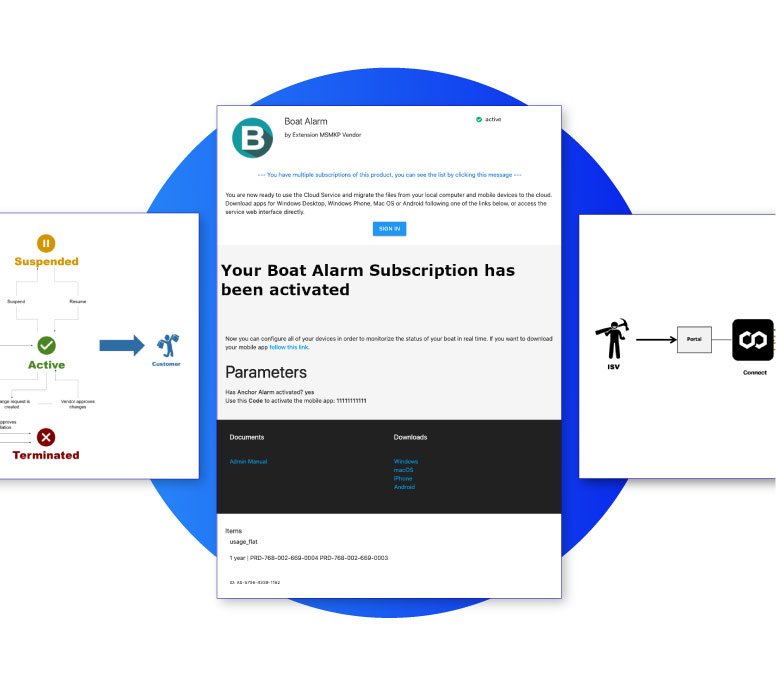 Tim FitzGerald
VP, Ingram Micro Cloud
""With CloudBlue, we're able to quickly launch new products and services for the constantly evolving needs of our partners and their customers.""
Tim FitzGerald
VP, Ingram Micro Cloud

Juan Manuel Moreno
Global Cloud Director
""We have been very impressed by the commitment shown by CloudBlue. Their willingness to adapt their solutions to our requirements, however complex, delivers real value for us.""
Juan Manuel Moreno
Global Cloud Director
Want to learn more about how CloudBlue helps companies around the world?
CloudBlue is a hyperscale platform with hypergrowth products and services – and access to a hyperconnected ecosystem of 200+ top-selling vendors, 200+ leading brands and over 80,000 partners globally.
Read on to find out about how CloudBlue can help your XaaS business thrive in an ever-changing economy and see where our solutions can drive your growth.
Time to grow?
Click here to talk to a CloudBlue expert today to get started.
CloudBlue, an Ingram Micro Business uses Cookies to improve the usability of our site. By continuing to use this site and/or log-in you are accepting the use of these cookies. For more information, visit our
Privacy Policy
I ACCEPT