What is Platform as a service (PaaS)?
Platform as a service (PaaS) is a cloud computing service model that delivers an entire platform to an end user. The platform is most often used for application development. PaaS offers a ready-made system that makes it easier for developers to build software and apps.
PaaS includes the same infrastructure as infrastructure as a service (IaaS) plus additional resources for software and application development. These resources may include middleware, databases, development frameworks, and services.
The use of PaaS provides a ready-made platform to support and streamline application development, testing, deployment, management, and updates.
Contents
Why is PaaS important?
By removing the need for businesses to purchase their own infrastructure
PaaS helps developers build, test, deploy, and run software and applications entirely in the cloud. The cloud computing service enables developers to focus on what they do best–developing software. With PaaS, there's no need to worry about setup, maintenance, or administration of infrastructure. All of this is taken care of by the PaaS provider.
With PaaS, developers can create software and web applications faster and with less effort.
What are the business benefits of PaaS?
PaaS offers significant benefits to businesses looking to build software and applications, including:
Reduced costs – the customer does not need to purchase infrastructure, which is owned and hosted by the provider
Greater flexibility – the customer can scale resources up and down, paying only for the resources that are needed
Accelerated time to market – the customer can use the platform to build applications in less time
Enhanced collaboration – the customer's developers can use the same development environment no matter where team members are located
How does PaaS work?
PaaS is a cloud computing service that offers a platform and environment for software and application development. A provider hosts infrastructure on-premise and delivers the PaaS platform to the customer over the internet.
A PaaS service typically includes infrastructure, development tools, databases, programming language, execution environments, and networking. Customers in essence rent a ready-made platform from a provider. They use the platform to create, test, and run applications. With PaaS, customers avoid the cost, time commitment, and complexity of building their own platform.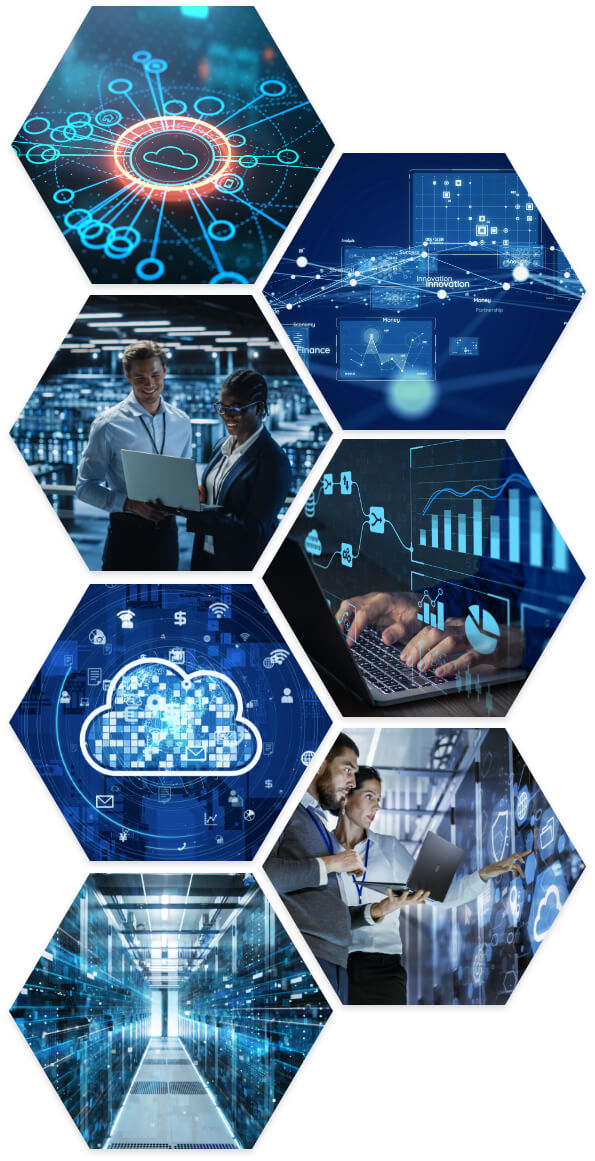 PaaS vs IaaS vs SaaS
PaaS, IaaS and SaaS are the three main cloud computing services.
SaaS: Software as a service
IaaS: Infrastructure as a service
PaaS: Platform as a service
All three cloud computing services are delivered over the internet to an organization that pays for them on a subscription basis. As a result, a provider generates predictable, recurring revenue. Customers reduce costs by only paying for the resources that are needed for the time they are needed. They avoid the expense of purchasing the software and hardware outright.
PaaS vs SaaS
PaaS and SaaS are both cloud computing services. PaaS provides a platform for software and app development. SaaS (software as a service) delivers software applications. Both PaaS and SaaS are provided as a recurring service and delivered through the internet.
PaaS vs IaaS
PaaS and IaaS (infrastructure as a service) are both cloud computing services. PaaS is a development platform offered as a service while IaaS is infrastructure provided as a service. PaaS includes all of the same infrastructure offered by IaaS plus additional resources. These resources include infrastructure, tools, and services for software and application development.
Some of the resources offered by PaaS includes:
Development tools
Middleware
Operating systems
Database management
Development services
Both PaaS and IaaS infrastructure is hosted and owned by the provider and delivered over the internet.
Some of the infrastructure offered by IaaS includes:
Storage
Servers
Networking resources
What are examples of PaaS?
Some examples of PaaS offered by providers include:
AWS Elastic Beanstalk: supports the deployment and management of web applications with capacity provisioning, app health monitoring, and more
Microsoft Azure Pipelines: build and test code projects to make them available to others
Engine Yard: deploy and manage applications on AWS backed with support
Google App Engine: build scalable web and mobile back ends in any programming language on a fully managed serverless platform
Heroku: build, manage and deploy apps with a fully managed platform
IBM Cloud: combines PaaS and IaaS, and scales and supports both small development teams and large enterprise businesses
Mendix aPaaS: fully managed and hosted aPaaS used to deploy and run Mendix applications
Red Hat OpenShift: an enterprise Kubernetes platform that enables a cloud-like experience everywhere it's deployed
VMware Cloud Foundry: an open-source, multi-cloud application platform as a service
Wasabi Cloud Storage: a drop-in replacement for AWS S3 for multi-cloud solution
What is Microsoft Azure PaaS?
Microsoft Azure PaaS is a deployment and development environment that enables the development of simple to complex cloud-based applications. Azure helps make it easier to build cloud-enabled services or custom apps. Azure customers can choose form the following PaaS service elements:
Web apps
Mobile apps
Logic apps
Functions
Web jobs
What is AWS PaaS?
Amazon Web Services (AWS) provides AWS Elastic Beanstalk to help customers deploy and run web applications. The applications can be developed with the following programming languages:
Java
Net
PHP
Ruby
Node.js
Python
What is Google PaaS?
Google's PaaS solution, Google App Engine, is a platform that supports the development and deployment of applications. Like AWS Elastic Beanstalk, the apps support several programming languages and frameworks, which include:
Go
PHP
Java
Python
Node
JS
NET
Ruby
What are PaaS services?
PaaS is delivered as a service. It's a platform leased but not owned by a customer that pays for access on an as-needed basis. PaaS offerings include hardware, software and services that facilitates software and app development, including:
Servers
Networks
Storage
Operating system software
Databases
Development tools
How is pricing handled for PaaS?
PaaS customers can follow a "pay as you go" pricing model. This payment model involves the customer paying for a specified amount of resources. Payments are made at regular intervals for the time the resources are needed. Or customers can pay for PaaS as a fixed fee based on amount of resources and number of users.
Who hosts PaaS infrastructure?
PaaS infrastructure is hosted by the provider at their own on-premises location. Customers reduce costs and save time using PaaS because they do not need to purchase and maintain their own infrastructure. PaaS offers customers greater flexibility by enabling them to scale the amount of resources up or down as needed.
How do developers use PaaS?
Developers use PaaS to manage the entire application lifecycle. The application lifecycle includes the following stages:
Building
Testing
Deploying
Running
Scaling
What is an "as a service" platform?
An "as a service" platform is a platform for software development that is delivered as a service over the internet. With platform as a service, or PaaS, developers receive an entire platform that makes creating software easier and faster. Users of PaaS do not need to purchase or maintain their own operating systems, software updates, storage, or infrastructure.
Ready to learn more?
Find out how CloudBlue can help providers simplify and deliver XaaS: