What is IT as a service?
IT as a service, or ITaaS, is a cloud-based technology service that allows businesses to access high-quality software and hardware without having to purchase, maintain, or upgrade it. Instead of managing all their own equipment and software, companies can leverage a provider's infrastructure to give access to services such as network security, storage, and backup.
Contents
What are the benefits of ITaaS?
There are many benefits of ITaaS. For one, it's cheaper for customers than buying their own hardware and software because it uses the same public cloud platform as many other companies. ITaaS also cuts down on the amount of time customers spend managing their own equipment. And it can give customers access to more advanced tools that might be expensive in terms of capital spend for their business.
What are IT services?
IT services are a range of services that help customers manage their technology. They include everything from software maintenance and support to data backup and recovery. Here are some examples of IT services:
Network design and implementation
Endpoint security
Cloud services
Data center operations and management
Security administration
What are cloud services?
Cloud computing is the on-demand delivery of computer resources—servers, storage, applications, and data—over a network. It's an alternative to traditional "buy and build" delivery models such as owning your own servers or renting space at a hosting provider.
When customers use a cloud service, they are accessing their applications and data over the internet, rather than downloading them onto their own hardware. This means that customers don't have to buy, install, or maintain all the software that makes up the application itself. Instead, it's all managed for the customer by the company providing the service.
What is as a service?
As a service, or AaS, is a business model in which software and other IT services are delivered to customers via the internet. This is distinct from the traditional client–server model, where an organization's own computer hardware and software are used to provide these services.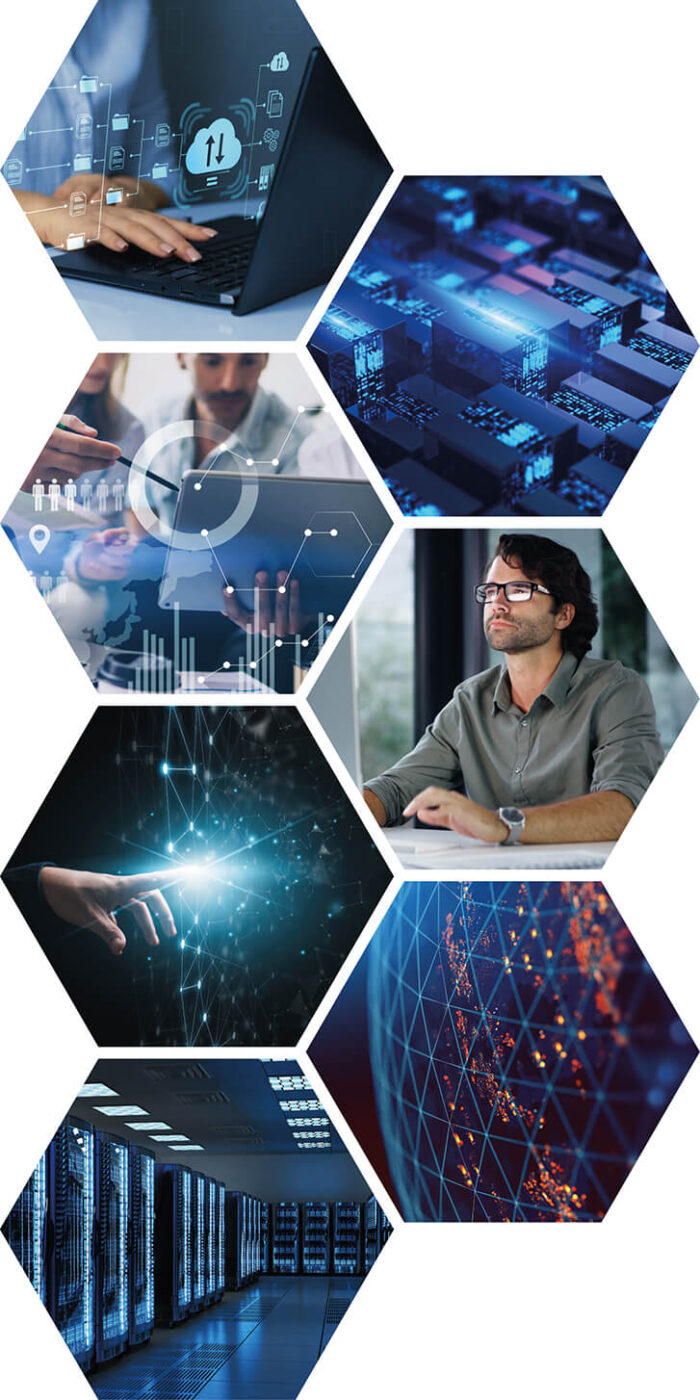 What is technology as a service?
Technology as a service (TaaS) is a business model that provides customers with access to technology rather than the software or hardware itself. TaaS allows companies to pay for services on a subscription basis from cloud computing vendors instead of making a one-time purchase to own the technology outright. This method can reduce costs and provide flexibility.
What is a cloud services provider?
A cloud services provider (CSP) is an organization that provides cloud computing services to companies. These services can include infrastructure as a service (IaaS), platform as a service (PaaS), software as a service (SaaS), and more. Cloud providers usually charge their clients on a subscription basis. There are many types of cloud services providers, each offering different levels of service and support.
What is a managed service provider?
A managed service provider (MSP) is an IT company that specializes in providing IT services to other companies. The term "managed" refers to the fact that the MSP handles the details of the system's maintenance and support for the customer, allowing the customer to focus on their core business.
MSPs provide a range of IT services to clients. These services may include network management, cloud services, data center hosting, and more.
Is an MSP the same as a CSP?
While an MSP and a CSP are different, an MSP can become a CSP if they choose to by offering cloud services to their customers. These cloud services may include software as a service (SaaS), infrastructure as a service (IaaS), and platform as a service (PaaS).
Ready to learn more?
Here are some resources to explore for more information, including how CloudBlue can help providers manage and deliver ITaaS: