See why CloudBlue is a Representative Vendor in Gartner® Market Guide for Marketplace Operation Applications
View the Report
What is distributor software?
Distribution software helps companies to manage internal and external resources efficiently. This includes order processing and inventory control to accounting, purchasing and customer service, supply chain management, sales, customer relationship management, and finance management.
More sophisticated solutions can cover areas such as advanced forecasting and replenishment, warehouse management, pick, pack & shipping, EDI or Electronic Data Interchange, Trade Spend Management and more.
Cloud-based distribution software has grown in popularity thanks to the ability to access the solution from anywhere, the increased pricing and contractual flexibility, alongside the reduced need for on-site hardware elements.
Contents
What are some benefits of using distributor software?
Distributor software offers a wide array of benefits. The software helps to manage inventory more effectively and improves the bottom line by reducing costs, increasing productivity, and improving customer satisfaction. Distribution management software ensures distributors can control their inventories more accurately and efficiently, making it easier to quickly identify shortages or overages so they can be corrected.
Distributor solutions also make it easier to track orders as they move through the supply chain and into the hands of customers. The end result is improved ability to make decisions about inventory purchases, so stockouts can be avoided and to ensure overstocking doesn't happen.
Distributor software should also help companies manage finances more effectively by integrating with third-party accounting solutions and financial reporting systems, to provide greater visibility into all aspects of business operations.
What are tech distributors?
Tech distributors are businesses that sit between vendors and value-added resellers (VARs) or system integrators (SIs), as part of the software or hardware supply chain. They handle procurement, payment, and distribution, and can be the only point of contact for a vendor with the market.
Tech distributors help manufacturers sell their products to retailers and resellers who then sell them to businesses and end users. Tech distributors help companies grow their market share by reaching new customers in different regions. They can also give manufacturers access to valuable supply chain data that they can use to manage their inventory levels to become more efficient.
Tech distributor software facilitates the logistics of working with multiple channel and vendor partners, which is very complex and time-consuming. Software automation in this area can save thousands of working hours for developers.
Why do companies use distributors?
Distributors help vendors sell their products. By doing this they help to control personnel costs, in terms of the need for expanded marketing and sales departments that deal with end customers. Distributors often take a proactive role in sales and aftercare management processes, including performing presales training, educating resellers about the products, doing road shows, and product demos.
Distributors now also control elements of the procurement process like negotiating contracts, marketing efforts for the channel, managing the relationship with VARs and SIs, and help control warranties.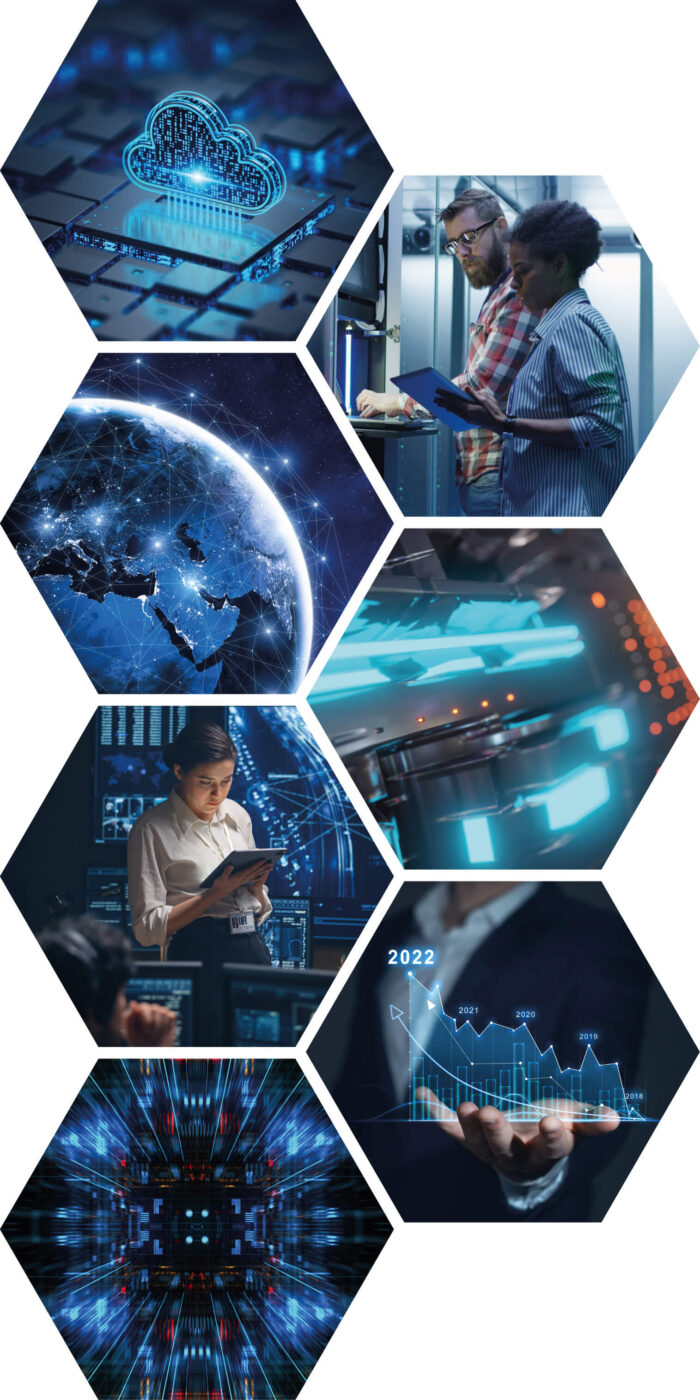 What are some common tech distributor software features?
There are a number of different types of tech distributor software available on the market. Some companies use their own proprietary systems, while others choose to use third-party applications. Tech distributors need to use automation to track their inventory as well as manage their sales and payment processes with their customers. This means that they need to be able to sort through large amounts of data quickly and easily — and then share that information with other members within their organization.
Distributor software should include many of the following elements, to ensure the processes part of a supply chain are correctly managed. Some software also offers add-on services like payroll processing and HR management, and distributors may choose subscription-based software that is hosted in the cloud for more contractual and pricing flexibility.
Inventory Management

a. Stock Levels
b. Order Management
c. Inventory Control, Tracking & Reporting
d. SKU Scanning

Customer Relationship Management (CRM)

a. Sales Tracking & Reporting
b. Lead Generation & Customer Profiling
c. Email Marketing Automation

Warehouse Management
Purchase Order Management
Accounting and Finance
Reporting and Analytics
Third-Party Integration Capabilities
Which channel partners or resellers interact with distributor software?
Channel partners, or resellers, are often used to distribute, sell, and promote distributors products in other geographies or markets, as an additional sales network. They will need to interact with the software to access inventory and control their processes. They can include:
Value added resellers who add elements to a product or service before reselling
Managed Service Providers (MSPs) who also add service elements to products, bundling them together and managing the IT relationship
Original equipment manufacturers (OEMs) to supply products to the distributor
Independent software vendors can sell their software via distributors and other channel players
What are the three main types of distribution channels?
There are three standard types of distribution channel: direct, indirect, and hybrid.
Direct: with the direct channel, a company will sell their product or service or bundle directly to the end user. The vendor needs to maintain a marketing team, a sales team, and often, an eCommerce solution, as well as product development teams, etc.
Indirect: indirect channels use many partners and resellers to distribute products and services to the end user. They can be configured in a single-tier model, where vendors develop relationships with channel partners who sell to the customer. In a two-tier model, the vendor sells to distributors who provide packages or bundles to channel partners who also package products and then sell to the customer. Indirect distribution is good for smaller scale resellers who might struggle to build relationships with large vendors.
Hybrid: hybrid channels combine elements of direct and indirect distribution. The seller uses both direct (own) channels as well as indirect ones. For example, an OEM might sell an item on its eCommerce website, then a partner will deliver and add a service, such as aftersales care or product maintenance.
Ready to learn more about distributor software?
CloudBlue is a powerful XaaS platform that will help you grow revenue. Here are some resources for more information:
CloudBlue, an Ingram Micro Business uses Cookies to improve the usability of our site. By continuing to use this site and/or log-in you are accepting the use of these cookies. For more information, visit our
Privacy Policy
I ACCEPT