See why CloudBlue is a Representative Vendor in Gartner® Market Guide for Marketplace Operation Applications
View the Report
What is a Telco billing solution?
A Telco billing solution, or Telco billing platform, is software that contains the processes, data, and contractual policies telecom companies need to calculate a customer invoice. For Telcos the billing process is more complex than other industries due to the data and contractual elements that need to be calculated each billing period.
A Telecom billing solution or platform calculates the network usage data to make sure that provisioning, billing, usage, and rating are all accurate. Usage records, such as Call Detail Records, network traffic measurements, rating consumption, charging data records, pricing, taxes, discounts, tariffs, cloud computing elements, are calculated for network usage.
Telcos need to efficiently manage pricing models, billing configuration, audit settings, billing delivery channels, billing cycle schedules, and event triggers. They also need to manage the functions related to payment including tracking, processing, consolidation, and correspondence between payments.
To ensure accuracy, Telcos need to use Online Charging Systems (OCS). OCSs link payments and network transactions to give access to services by controlling limitations to telecommunications networks in relation to the customer's account balance.
Contents
What types of companies use a Telco billing solution?
Telco billing management is a vital element for communications service providers regardless of specialization. If telecom billing processes are not accurate, revenue is compromised as is the reputation of the provider. Some types of companies that might use a Telco billing platform are:
VoIP companies
Telephone operators
Mobile wireless communication
Transit traffic companies
Internet service providers
Mobile virtual network operators
Cable TV companies
Satellite TV companies
How does a Telco billing solution work?
A Telecom billing platform connects to an Online Charging System (OCS), which adds a real time charge for every transaction. When any device interacts with the telecommunications system, an OCS registers and tracks the interaction based on the type – call minutes, data usage – as a Call Data Record.
All data is recorded in real time, reducing billing errors. However, there are many other billing processes the system needs to apply. These processes include discounts, network limits, contractual information and so on, and appear on the customer invoice/bill for each period. There are three main types of Telco billing: prepaid, postpaid, and convergent.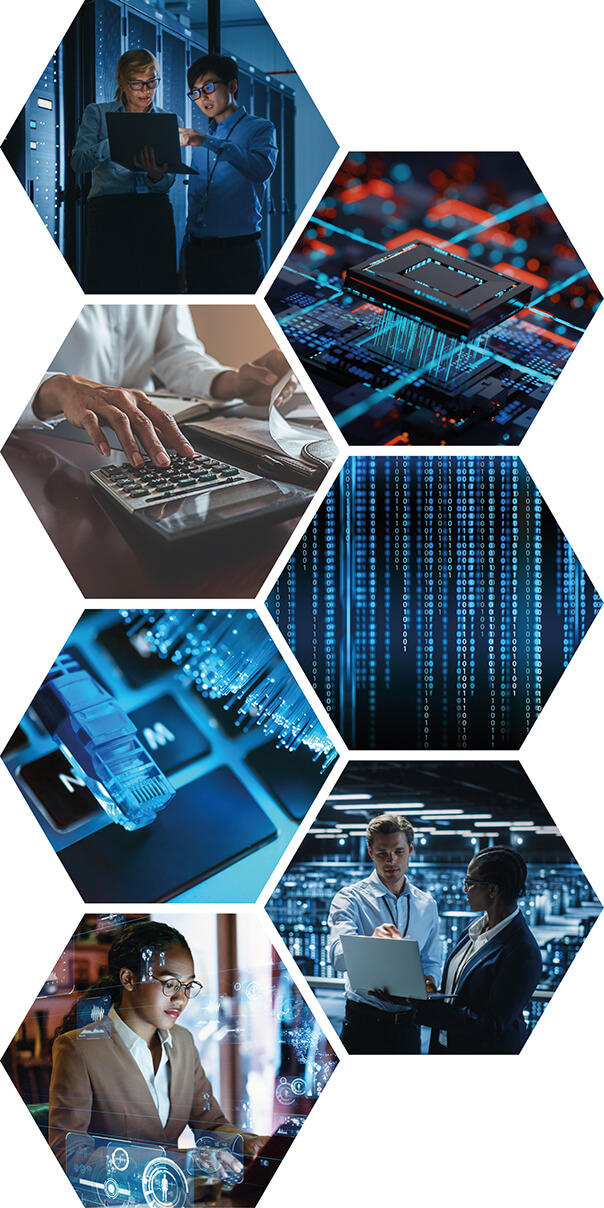 What are some common Telco billing cycles?
There are three main billing cycle options. The charges that appear on the customer bill can be very different due to the ways they are calculated.  
Prepaid billing: prepaid billing involves paying up front to start using the service. With this form of billing, the customer is charged in real time, based on their usage. They get a statement of charges delivered at an agreed upon cadence (weekly, bi-weekly, monthly, etc.).
Postpaid billing: this describes the most common and well-known method of billing for telecommunications services. The customer uses the services and is charged based on their usage for a specific billing cycle. At the end of a cycle, an invoice is generated, sent to the customer, then payment happens. In general, these billing cycles are either 30, 45, 60, or 90 days.
Convergent billing: with this type of billing, instead of separating each service into an individual invoice, some or all the services used are combined into one invoice. This is meant to provide clarity on charges and a unified view of the billing structure in a cycle. This is the most complex of the three main billing cycles. The complexity comes from the number of services a customer uses, how they use services, and any additional changes from the contract.
What are some common Telco billing solution features?
Telecommunications billing functions are generally split or grouped into three process areas: financial management, information management, and operations or service management. If billing and revenue management is a single process bundled together, further features can be added in fraud management, profitability management, and revenue assurance.
Financial management: this covers payment tracking and processing, managing the correspondence between payments and service usage, calculating taxes, alongside managing credit allocations, and managing debt collections.
Information management: covers the functions that relate to customer information, product data, service data, pricing models, billing cycle schedules, triggers, delivery channels, audit settings, and data parameters. Customer information is often managed or integrated with a customer relationship management system (CRM).
Operations: this includes capturing usage records; rating consumption; applying prices, tariffs, discounts, taxes, and charges for each customer account; and rendering invoices, managing billing delivery, applying adjustments, and maintaining the customer account.
What are some benefits of a Telco billing solution?
A Telco billing platform should help a company to manage the complexity of telecommunications system billing. It does this by reducing errors and improving efficiency. It also opens potential new avenues of profitability or growth in annual revenue per user (ARPU).
Other important benefits include:
Improved validation of data: one key telco billing feature is the ability to identify, eliminate, and block any future identical or duplicate records in the system. This should be automatically done by screening datasets to ensure errors are reduced and double billing is avoided.
Reduce billing errors: thanks to the complexity of services Telcos provide, opportunities exist for errors in any part of the billing process. Enterprise grade solutions or platforms that control and monitor these potential issues boost brand standing and offer a quality service.
Detailed billing: this helps the customer manage their account and the charges, giving them full visibility of what they paid, why, and how to reduce or increase spending.
Provide management with better data: with improved data on what customers are using, buying, or removing, management can plan a growth strategy in terms of usage, assets, subscriptions, etc.
Want to know more about Telco billing functions?
See how CloudBlue can help your company grow ARPU, reduce billing inaccuracies, and expand into becoming a cloud based Digital Service Provider business? Read on to find out more with exclusive insights from top Telco clients.
CloudBlue, an Ingram Micro Business uses Cookies to improve the usability of our site. By continuing to use this site and/or log-in you are accepting the use of these cookies. For more information, visit our
Privacy Policy
I ACCEPT