See why CloudBlue is a Representative Vendor in Gartner® Market Guide for Marketplace Operation Applications
View the Report
What is a Digital Service Provider (DSP)?
Digital service providers (DSPs) are companies that provide online services to their clients. These services may include cloud services, hosting, software development and more.
Companies work with digital distributors for a variety of reasons, but there are three main drivers:
Achieving a competitive advantage by leveraging technology
Increasing efficiency and productivity
Enhancing the customer experience
Contents
What is digital distribution?
Digital distribution is the process of selling and delivering digital goods, such as software, music, movies, and games. Within the area of "software as a service," or SaaS, digital distribution refers to delivering software and apps via the internet.
In digital distribution, software is stored on remote servers and delivered over the internet to users. Customers access and pay for the software following a subscription model.
What is a distribution service?
A distribution service facilitates the exchange of goods from one place to another, or from one person or company to another. Distribution services can be provided by the same companies that produce products and sell them, or by independent companies.
With more and more services becoming digitized, distribution services often take place over the internet. Within cloud channel distribution, vendors, distributors, and resellers each have a role in providing technology to customers.
What are the benefits of digital distribution?
Digital distribution has many benefits for both consumers and businesses alike:
Users don't have to worry about downloading updates or managing multiple versions of the same program. It's all done automatically behind the scenes by the service provider.
Services can be easily accessed through any device with an internet connection (desktop computer, laptop/notebook, tablet/smartphone, etc.).
For providers, digital distribution is a great way for cloud providers to grow their business.
Digital distribution allows providers to expand their services and reach new customers by providing them with access to the latest technology. By providing digital services, cloud providers can attract new clients by offering them a more comprehensive set of solutions.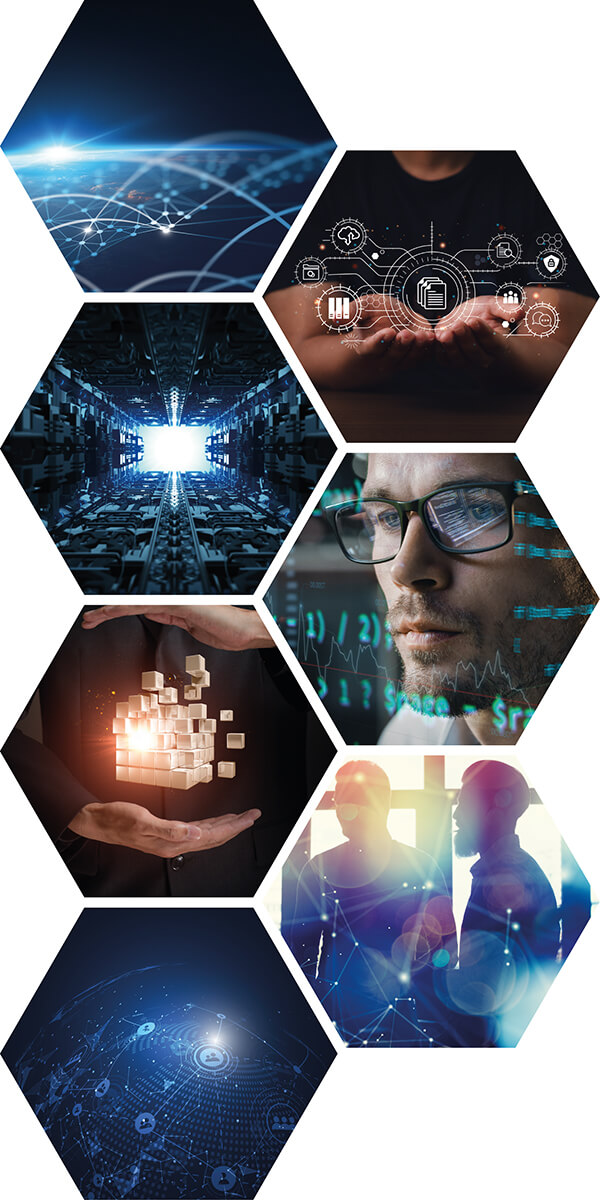 What is a digital distribution platform?
A digital distribution platform is an online marketplace that allows providers to sell their products or services online. For cloud providers, a digital distribution platform serves as an online storefront. Customers can browse and purchase cloud products and solutions in a self-service manner. A digital distribution platform enables cloud providers to reach and distribute solutions to customers all over the world.
What are some examples of digital services?
Some examples of digital services in the cloud industry include backup & restore, cloud computing, cloud storage and cybersecurity.
What is a cloud service?
Cloud services is a broad category of IT resources provided over the internet. Cloud services are distinguished from traditional software in that they do not require the user to install any software on their own computer. Instead, cloud-based services are accessed through a web browser.
Cloud services can be divided into three categories: software as a service (SaaS), infrastructure as a service (IaaS), platform as a service (PaaS). Cloud services are typically paid for following a subscription-based model.
Cloud services are often used by companies that need to store large amounts of data but don't have the physical space or manpower to maintain their own servers. Cloud services allow users to access their data from anywhere they have an internet connection.
The biggest advantage of cloud services is their flexibility: they're easy to set up, manage and update remotely. They also cost less than buying your own hardware and maintaining it yourself.
Is a digital service the same as a cloud service?
Cloud services are a type of digital service that users can access remotely via the internet. Users can gain access to scalable and flexible computing resources through cloud models. These models include software as a service (SaaS), infrastructure as a service (IaaS), or platform as a service (PaaS).
What is a cloud service provider?
A cloud service provider is a company that provides cloud-based services to its customers.
Cloud service providers are a type of MSP. They offer managed services and are responsible for managing technology on behalf of a customer. This technology can include data center infrastructure, hardware, software, and cybersecurity.
What is a telco?
A telecommunications company, or telco, is a business that provides services to the public, such as telephone, cable, and internet services. Telcos are typically also involved in TV and radio broadcasting. Telcos in mature markets are currently expanding what they sell digitally to include cloud-based services, such as video streaming services, music streaming services, online security, etc. as well as mobile phones, routers, and other peripherals to their consumer clients.
Why would a telco benefit from becoming a DSP or CSP?
A telco would benefit from becoming a DSP or CSP by gaining access to more solutions to sell to their customers. As a result, telcos can increase ARPU. Opening these new streams of revenue is especially important for telcos because of low margins in the telco industry.
Ready to learn more?
Here are some resources to explore for more information, including how CloudBlue can automate digital service delivery:
CloudBlue, an Ingram Micro Business uses Cookies to improve the usability of our site. By continuing to use this site and/or log-in you are accepting the use of these cookies. For more information, visit our
Privacy Policy
I ACCEPT