What are hyperscaler marketplaces?
Hyperscaler marketplaces let businesses use cloud infrastructure (servers, networks, compute, A.I., storage, etc.) to develop and sell client facing applications and services. They are often known as public cloud. They reduce costs for the provider and client, help businesses scale faster, and increase interoperability thanks to cloud architecture and integrations.
Public cloud marketplaces opened the potential of software development, cloud computing and infrastructure for businesses of all sizes and individual users at lower cost.
The three major players in the space are currently Amazon AWS, Microsoft Azure, and Google Cloud Platform. IBM Cloud Computing and Oracle Cloud Infrastructure are two further notable players.
Contents
What are hyperscalers?
The term hyperscalers (also referred to as public cloud) comes from the world of hyperscale computing. It describes a method of data processing for distributed computing resources that can be scaled up or down in real time. Hyperscalers data centers use this model for cloud computing to deliver IT infrastructure and computational power according to customer demand. They manage the physical elements of IT infrastructure, and the end user or customer works in a virtual computing area.
What is hyperscale computing?
Hyperscale computing is the ability to scale an IT architecture up or down as demand requires. This means that compute, memory, network, and storage can be added to any environment connected to the IT architecture. Hyperscaling is needed to provide a solid, reliable, scalable build to host big data, map reduce, or distributed storage systems. It is also vital in running the infrastructure for globally distributed sites such as Facebook, Google, Amazon, Twitter, Netflix, etc.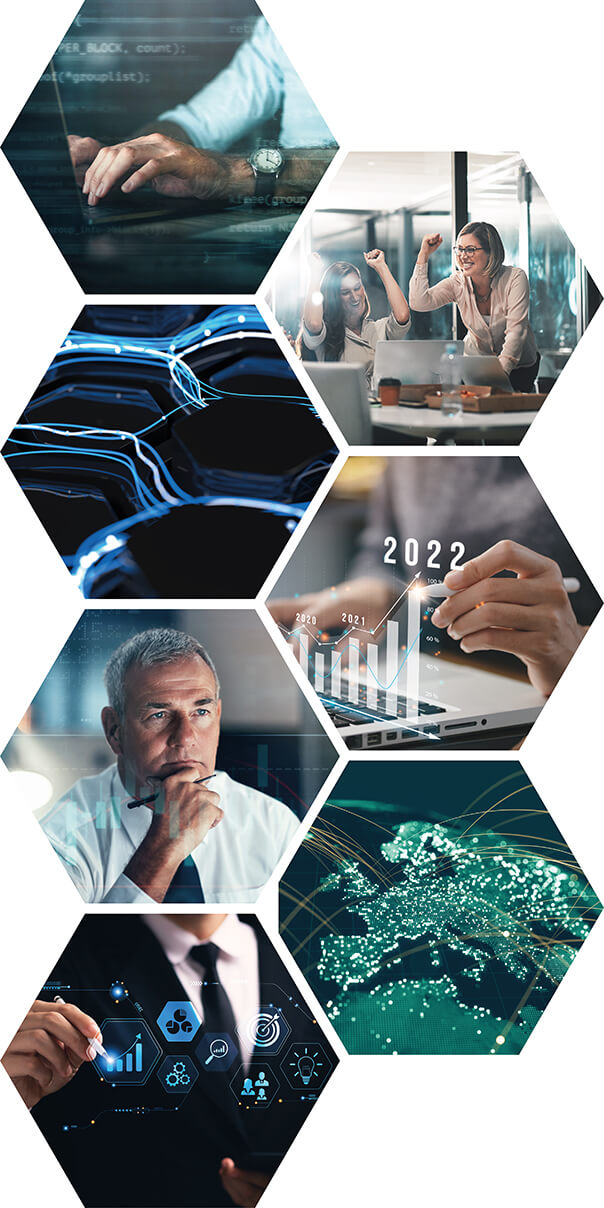 What is hyperscale cloud?
Hyperscale cloud, or public cloud, can scale IT infrastructure by demand. It uses off-site data and server centers, and is used for big data, cloud computing, and distributed systems.
This helps customers by reducing downtime, operational complications, and the time to get systems back online after an outage. Other benefits include self-service, reduced costs, and freedom to scale easily. Global companies like Facebook, Google, Amazon, Twitter, Netflix, etc. use the cloud to run their operations.
Why are hyperscaler marketplaces important for business?
30% of B2B buyers use public cloud to buy workplace products and services, and by 2024 the public cloud will potentially generate $3.6 trillion in sales. AWS, Azure, and Google Cloud control 75% of the market and offer global access for ISVs as well as global solutions for buyers.
They help business open new geographies, market segments, and to reduce costs, improve operations, scale, and much more.
Why are hyperscaler marketplaces important for MSPs?
MSPs that provide consultancy services and solutions for their clients through public cloud can use Microsoft Azure Marketplace and AWS Professional Services capabilities for usage monitoring and billing. This means they can bundle business services with software offerings easily, and ensure billing and usage are accurate.
For MSPs, public cloud has major benefits compared to private cloud, in that their size and reach provide better economies of scale. The global distribution of their server networks, and the ability to use regional configurations and routing mean data storage is easily managed, specifically regarding local laws governing data management.
What are some potential issues for MSPs in hyperscaler marketplaces?
For channel partners, the hundreds of solutions available on public clouds means that MSPs need to simplify these choices for their clients, and they still face the issue of differentiation from their competitors. As cloud providers offer cloud applications for finance, customer relationship management, enterprise resource planning, procurement and so on, MSPs need to guide their clients through the buying process, by offering bundles of related software and services.
Another complication for MSPs is creating contracts that are flexible enough to cope with fluctuating customer demands, reduced human contact, high levels of service, and ever-changing pricing of public cloud access and technologies.
Ready to learn more about hyperscaler marketplaces?
Here are some resources that explore the subject further, including how to hyperscale XaaS growth.