See why CloudBlue is a Representative Vendor in Gartner® Market Guide for Marketplace Operation Applications
View the Report
What does Partner & Channel Management mean for you?
Channel and partner management is all about entering into agreements with third parties to promote the products and services your business sells – with the aim of increasing your revenue and profits. Your channel and partner management processes are vital in your go-to-market strategy – and one place where you can exponentially expand your revenue growth potential.
So, how can CloudBlue help you?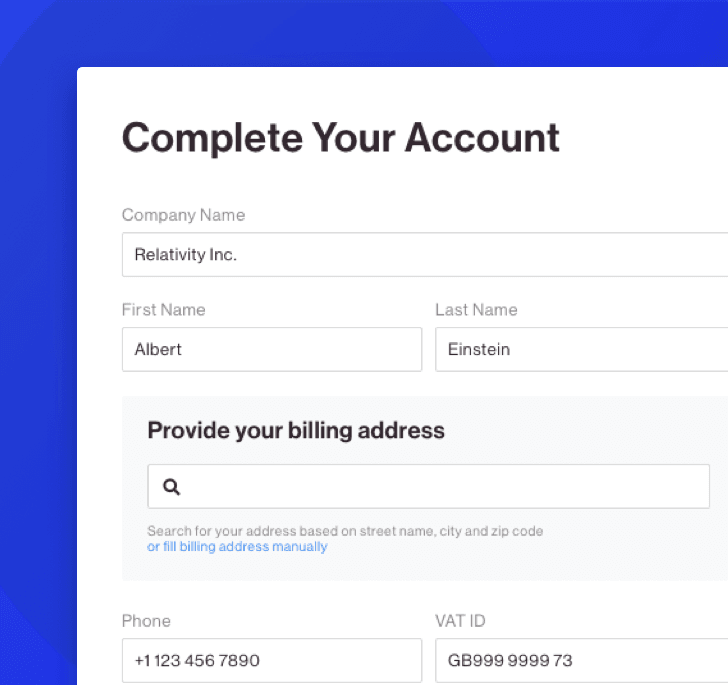 Accelerate and streamline your partner onboarding
Unify your partner onboarding experience as you add more channel resellers across different countries with the CloudBlue platform.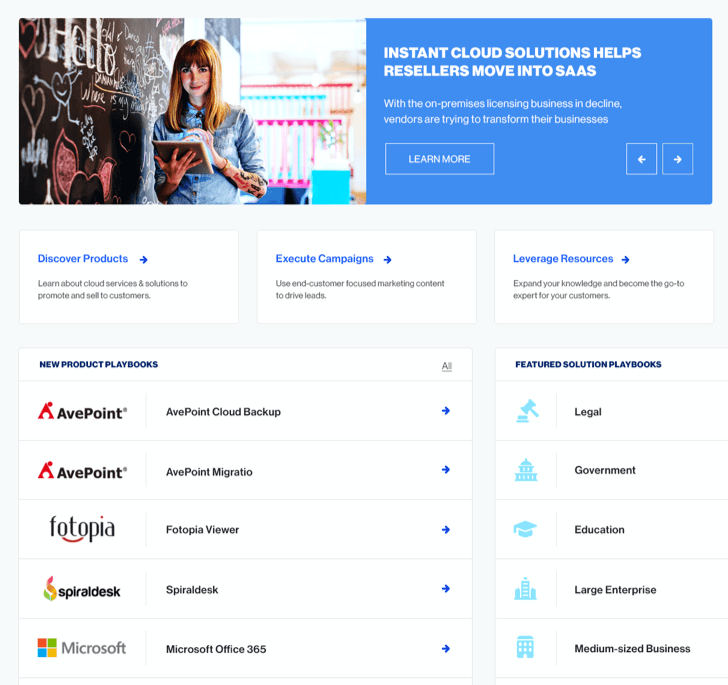 Enable and empower your channel resellers at scale, globally
CloudBlue helps you to unify and centralize your partners' sales enablement assets and tools, improving revenue for everyone.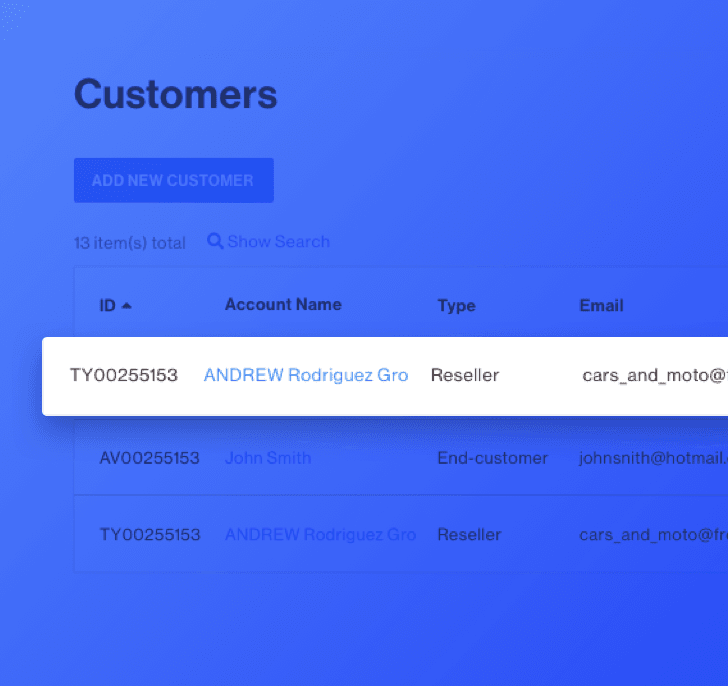 Grow your business revenue as you grow your sales channels
Globally expand your multi-channel reseller networks and reach more customers faster with CloudBlue.
Solution Demo: CloudBlue Partner
and Channel Management Solution Demo
Watch this demo to see a step-by-step walkthrough of how a service provider can create a new reseller using our CloudBlue partner and channel management solution. Want to view the full list of capabilities supported by our solution? Contact us today.
Powering and partnering with industry leaders






CloudBlue, your partner management tool
CloudBlue's platform has a flexible architecture that supports multiple reseller models, combined with robust partner management capabilities. Imagine where you could grow if you could manage relationships and transactions with flexibility and ease.
CloudBlue's Partner Management solution offers you tools and processes that you can use to manage third-party resellers and grow your partner network.
Streamline managing your partners
Streamline provisioning software, handling billing and licenses, and supporting customers
Maximize the value of your partner relationships, increase sales, and drive growth
Selling through the channel has become enormously popular over the years. In fact, Forrester estimates that 75% of the world's trade flows through third-party partners.
Channel management? Think CloudBlue
Diversify with CloudBlue by growing your catalog and expanding into new verticals and industries. You can take advantage of existing vendor agreements – avoiding costly integrations and individual negotiations. And managing your relationships, product information, and listings have never been easier.
CloudBlue provides you with a comprehensive solution for managing multi-level sales channels, helping your providers to effectively configure and manage their reseller network.
Help providers to control revenue from multiple tiers of resellers
Multi-channel management capabilities
Configure and manage resellers in a multi-tier structure
Create sales networks and manage resellers on all levels
Manage all your internal procurement and fulfillment flows from one platform
Give your resellers more control, help them with white-labeled storefronts – and give them exclusive access to the CloudBlue Catalog.
What more does CloudBlue offer your business?
CloudBlue offers you a powerful platform to manage and grow your channel and partners, giving resellers more control, white labeled storefronts, and exclusive access to the CloudBlue Catalog.
Grow your resellers and help them expand
CloudBlue helps your resellers improve brand recognition and grow revenue with white-labeled storefronts to sell via a custom end-to-end digital experience.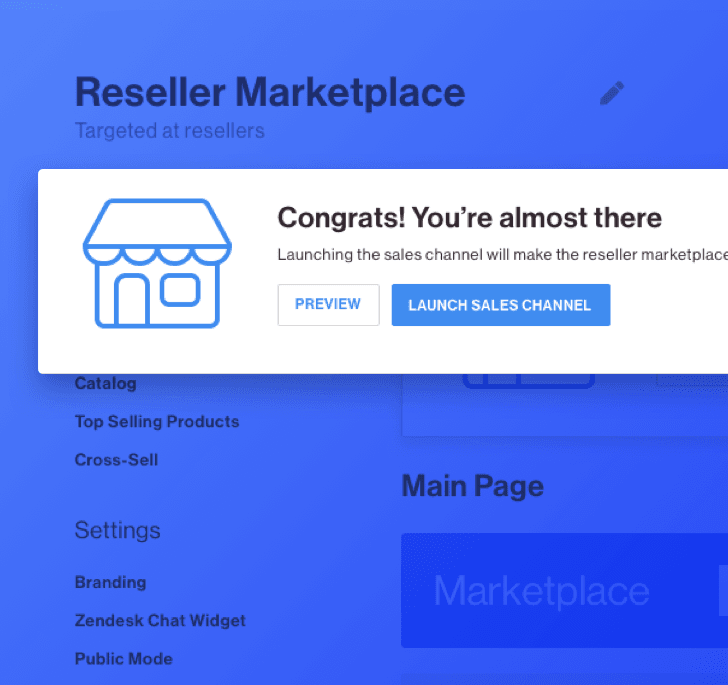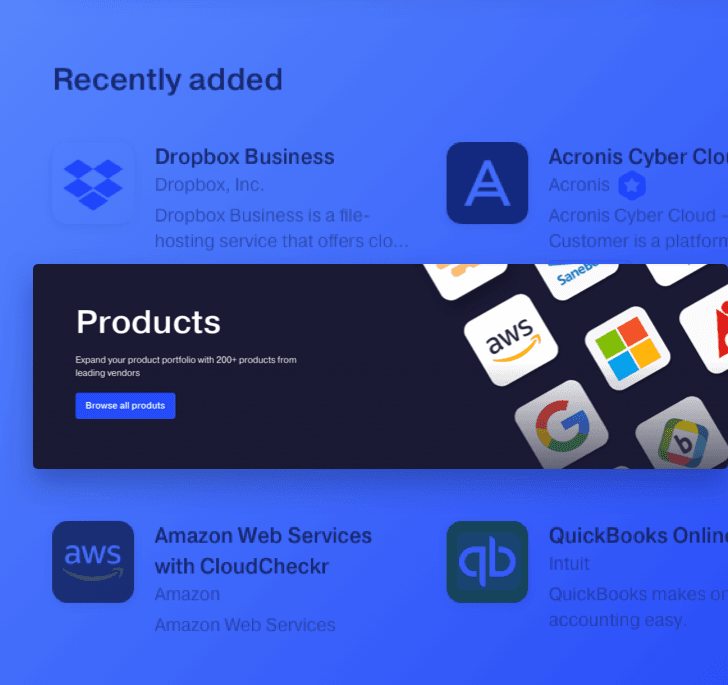 Give your resellers ultimate flexibility to pick the products their customers want
With CloudBlue your resellers can pick the products they want to list on their storefront from your catalog – alongside complementary co-sell products from the CloudBlue Catalog.
Help your resellers manage and enable their extended network
Improve your reseller's capabilities to sell and offer your products & services to their end customers with minimal marketing investments.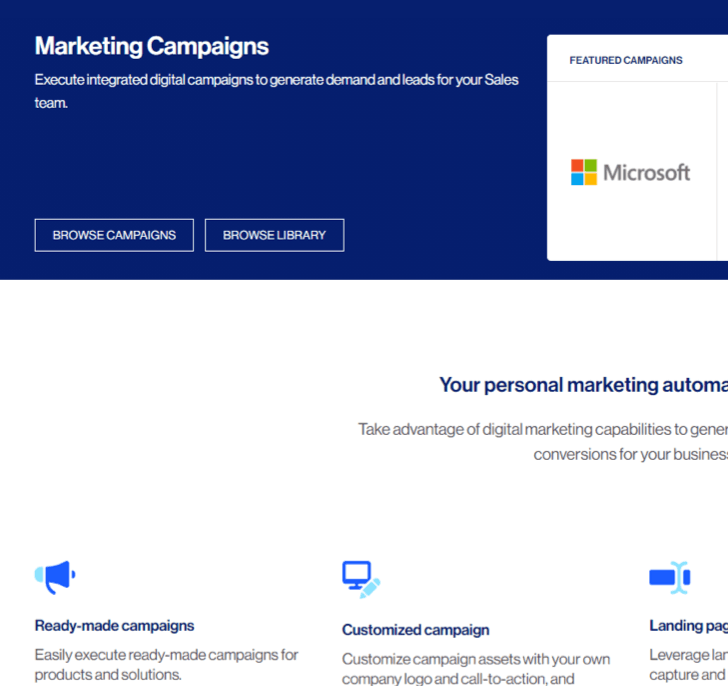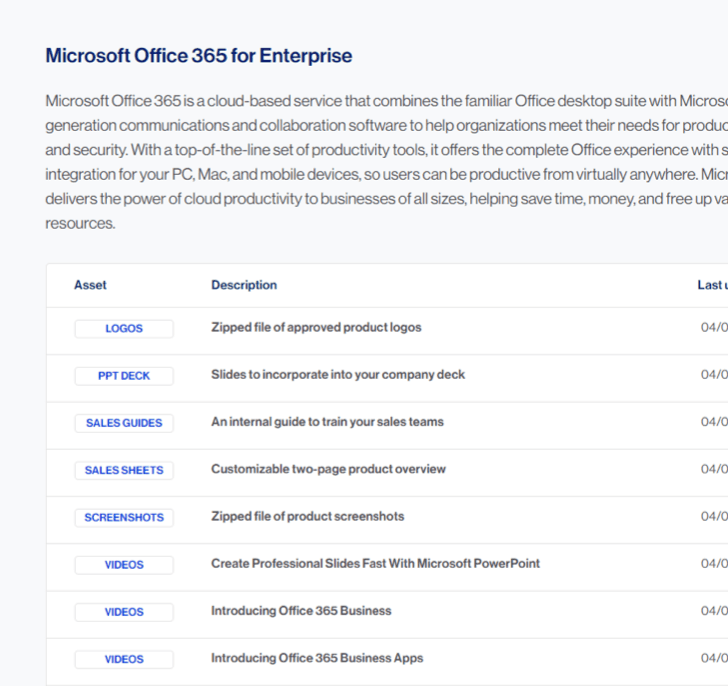 Transform your resellers into advocates for your products
Support your resellers with training on your key product features and value propositions with CloudBlue's product information management tools.

Tim FitzGerald
VP, Ingram Micro Cloud
""With CloudBlue, we're able to quickly launch new products and services for the constantly evolving needs of our partners and their customers.""
Tim FitzGerald
VP, Ingram Micro Cloud

Juan Manuel Moreno
Global Cloud Director
""We have been very impressed by the commitment shown by CloudBlue. Their willingness to adapt their solutions to our requirements, however complex, delivers real value for us.""
Juan Manuel Moreno
Global Cloud Director
Want to learn more about how CloudBlue helps companies around the world?
CloudBlue is a hyperscale platform with hypergrowth products and services – and access to a hyperconnected ecosystem of 200+ top-selling vendors, 200+ leading brands and over 80,000 partners globally.
Read on to find out about how CloudBlue can help your XaaS business thrive in an ever-changing economy and see where our solutions can drive your growth.
Time to grow?
Click here to talk to a CloudBlue expert today to get started.
CloudBlue, an Ingram Micro Business uses Cookies to improve the usability of our site. By continuing to use this site and/or log-in you are accepting the use of these cookies. For more information, visit our
Privacy Policy
I ACCEPT